04/09/2020 08:00 AM Central
Aimee Carlson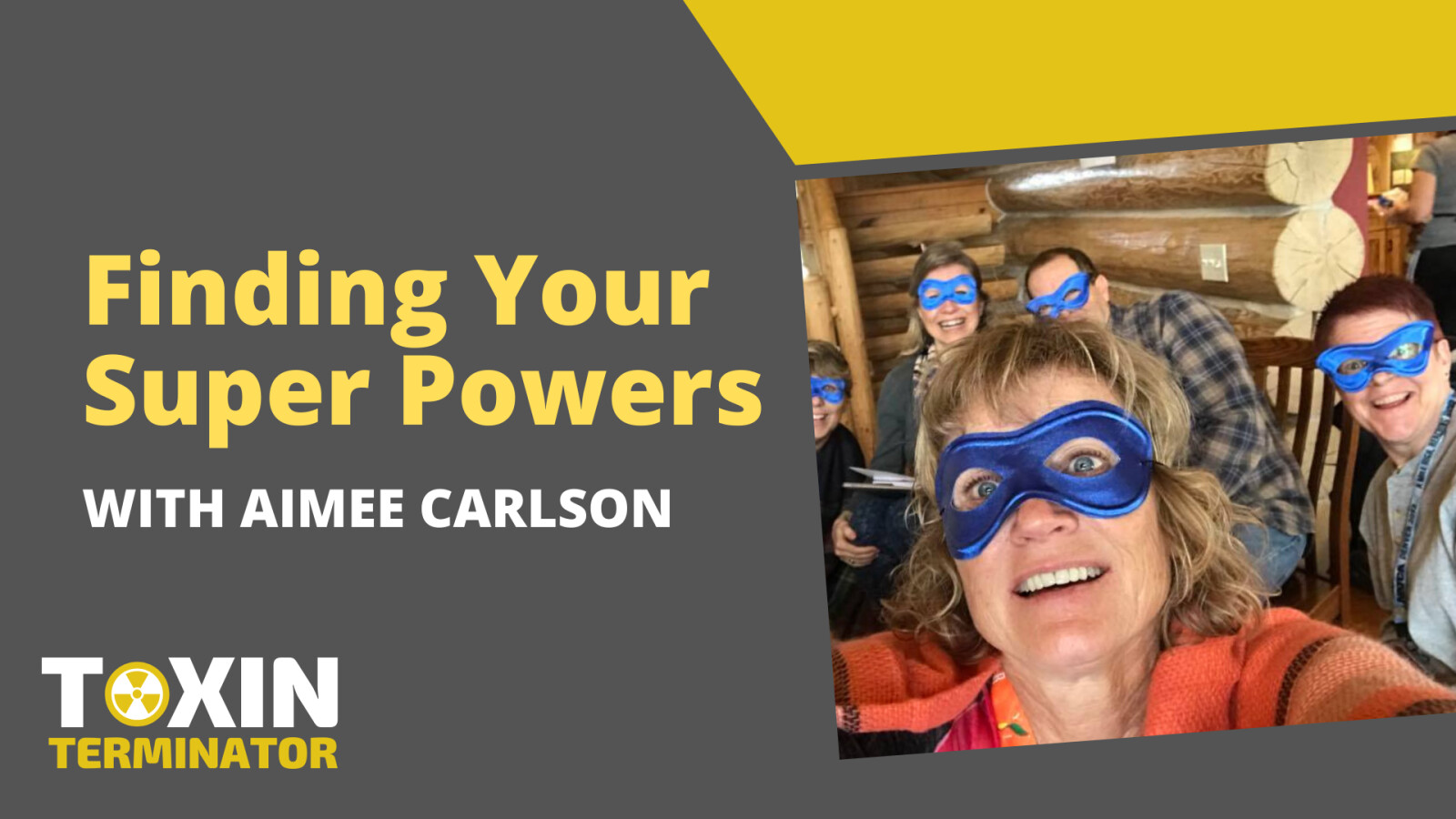 On today's solo episode of The Toxin Terminator we talk all about finding your "superpowers", your gifts, your purpose.

Find out about:
· How to tell what a "superpower" is or is not
· Questions to ask yourself to determine your own "superpowers"
· Religion and the connection to your purpose
· The downfall of comparing yourself to others
· How purpose can help remove our inner toxicities
Quotes:
"It's always easier to identify those weaknesses that we have verses really identifying what those strengths are."
"We're all created for different reasons."
"When we step into our purpose, our reason, our gifts and talents, that they are there to serve others."
"It's a formation, it's always a constant daily checking in."
Important Links and Mentions:
· https://www.facebook.com/ToxinFreeLifestyle/
· http://aimeecarlson.com/blog
· https://www.amazon.com/dp/0692856730/ref=cm_sw_r_tw_dp_U_x_p3PHEbCR2F8FF
· https://www.amazon.com/dp/0998345768/ref=cm_sw_r_tw_dp_U_x_.2PHEb5RGDVQH
· https://www.amazon.com/dp/B07QYP9FT8/ref=cm_sw_r_tw_dp_U_x_W0PHEb617MY71
Connect with me!
Disclosure: Some of the links in this post are affiliate links and if you go through them to make a purchase I will earn a commission at no cost to you. Keep in mind that I link these companies and their products because of their quality and not because of the commission I receive from your purchases. The decision is yours, and whether or not you decide to buy something is completely up to you.
CITRUS CBD OIL
With Nature's Ultra CBD and a splash of Grapefruit and Orange essential oils from Young Living, our Citrus CBD Oil is energizing and refreshing.
CALM CBD ROLL-ON
Calm CBD Roll-On from Nature's Ultra creates a peaceful environment that will help relax and quiet your mind. Infused with Young Living Essential Oils, Calm is perfect for when you're trying to wind down for the night.
CBD MUSCLE RUB
Soothe your tired muscles with CBD Muscle Rub! It takes the hot-and-cold sensation of menthol and gives it a boost with Nature's Ultra CBD and an array of Young Living essential oils: Camphor, Clove, Helichrysum, Lemon, Peppermint, Tea Tree, Wintergreen, and more. These ingredients work in perfect harmony to soothe your hard-working body.