03/23/2020 08:00 AM Central
Aimee Carlson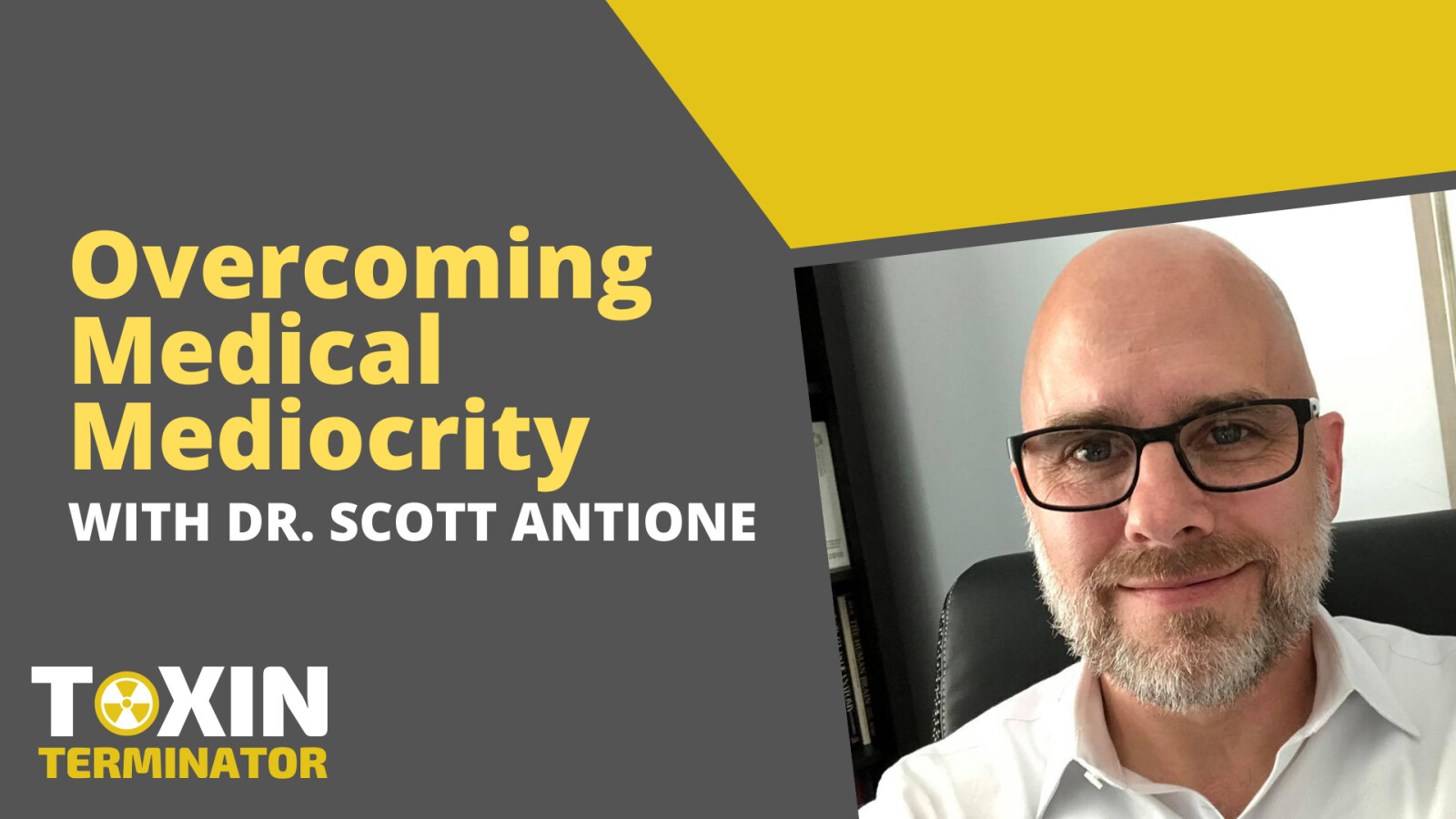 On today's episode of The Toxin Terminator podcast we are joined by Dr. Scott Antoine. Known as "The PANDAS Doc", he is a board certified physician in emergency medicine, functional medicine, and integrative medicine, as well as a veteran.
Tune in as Dr. Antoine takes us through his own personal story with PANDAS syndrome, what PANDAS is and what to look for, and his opinions on the healthcare system.

Find out about:
· What PANDAS syndrome is and it's links to immune compromising issues
· The signs and symptoms of PANDAS and how it's diagnosed
· Physician burnout, the problems with an insurance based system, and medical mediocrity
· The 5 steps to the "fully functional approach"
· Ways to reduce toxins and increase your body's ability to detoxify
Quotes:
"You'll hear parents say that commonly, they felt like their child was gone and replaced by an alien or another child."
"They did a study and found that 58% of parents of kids with PANS or PANDAS had been ridiculed at some time or told they were crazy and there was nothing wrong."
"As a caretaker, whether you're a parent, or a brother, or a sister, or a physician, you have to pay attention."
"The enemy in this story is the modern medical model."
"Your immune system's job is to test what comes into you."
Important Links and Mentions:
· https://www.vinehealthcare.com/
· https://www.facebook.com/HealingPANSandPANDAS/
· https://www.instagram.com/thepandasdocs/
Connect with me!
CITRUS CBD OIL
With Nature's Ultra CBD and a splash of Grapefruit and Orange essential oils from Young Living, our Citrus CBD Oil is energizing and refreshing.
CALM CBD ROLL-ON
Calm CBD Roll-On from Nature's Ultra creates a peaceful environment that will help relax and quiet your mind. Infused with Young Living Essential Oils, Calm is perfect for when you're trying to wind down for the night.
CBD MUSCLE RUB
Soothe your tired muscles with CBD Muscle Rub! It takes the hot-and-cold sensation of menthol and gives it a boost with Nature's Ultra CBD and an array of Young Living essential oils: Camphor, Clove, Helichrysum, Lemon, Peppermint, Tea Tree, Wintergreen, and more. These ingredients work in perfect harmony to soothe your hard-working body.