02/10/2020 08:00 AM Central
Aimee Carlson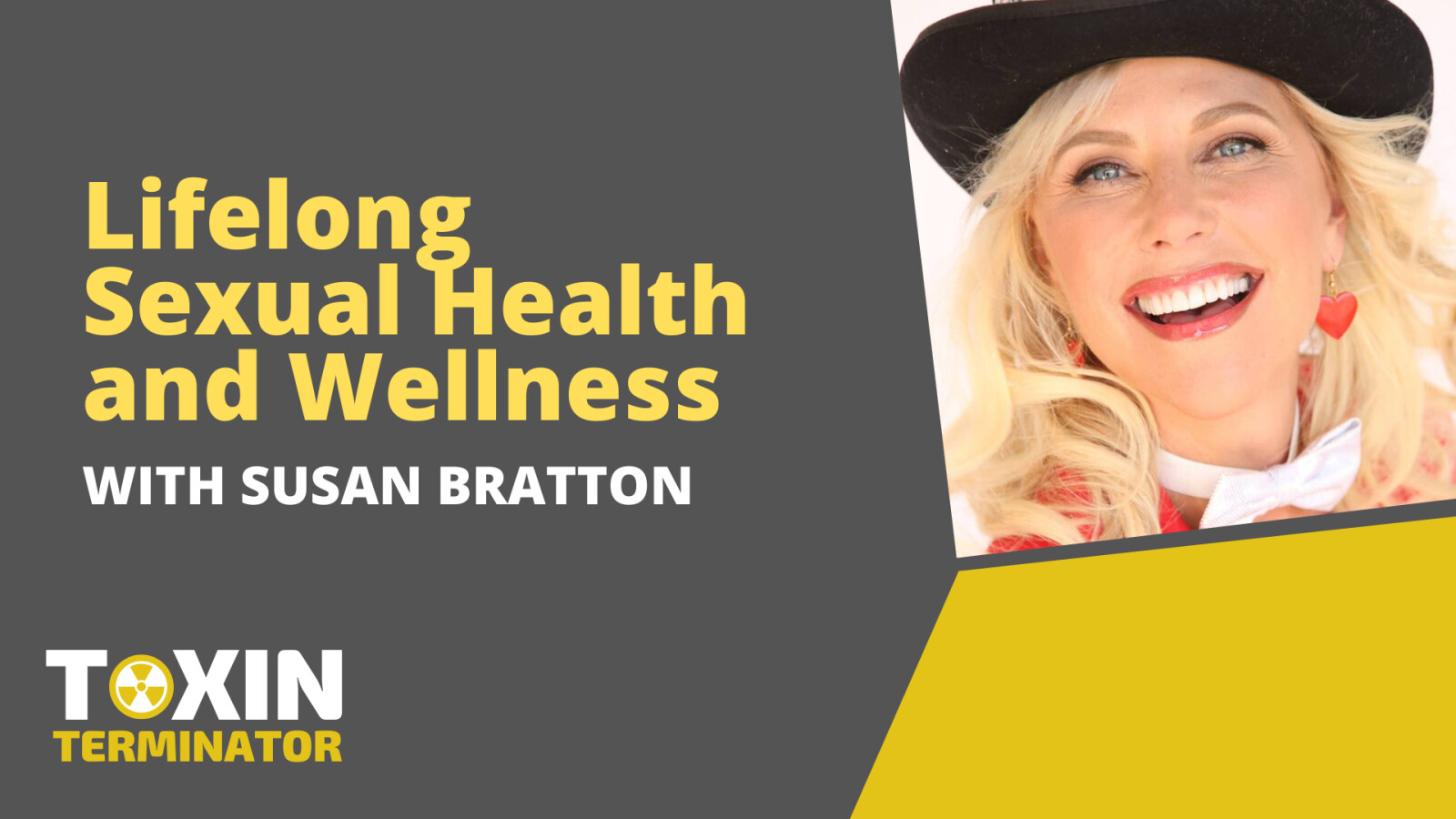 Susan Bratton has helped millions of people of all ages transform sex into making love. Today on the Toxin Terminator podcast, we talk to the "Dear Abby of Sex"! She is an author, an award winning speaker, and a serial entrepreneur who has a been featured in the New York Times as well as on several television stations like ABC, NBC, and FOX.
Tune in as Susan shares with us her own personal story about her struggle with intimacy, how it led her to becoming the trusted sex adviser that she is today, and strategies that you can use to increase your overall and sexual health.
Find out about:
· The two silent libido killers.
· How a messed up microbiome can effect your sexual and overall health.
· Ways to increase and manage the health of your microbiomes.
· What Autophagy is and why it is so important.
· The benefits of fasting.
· Cutting sugar from you life and the effects of sugar addiction.
Quotes:
"We're taught how to make babies, and we're taught how not to get pregnant... but we don't understand how to make love."
"You can't get the toxins out if the biome isn't moving."
"You don't just want to add years to your life, you want to add life to your years."
"Your sexual vitality is your life force."
Important Links and Mentions:
· https://www.instagram.com/susanbratton/?hl=en
Connect with me!
02/03/2020 08:00 AM Central
Aimee Carlson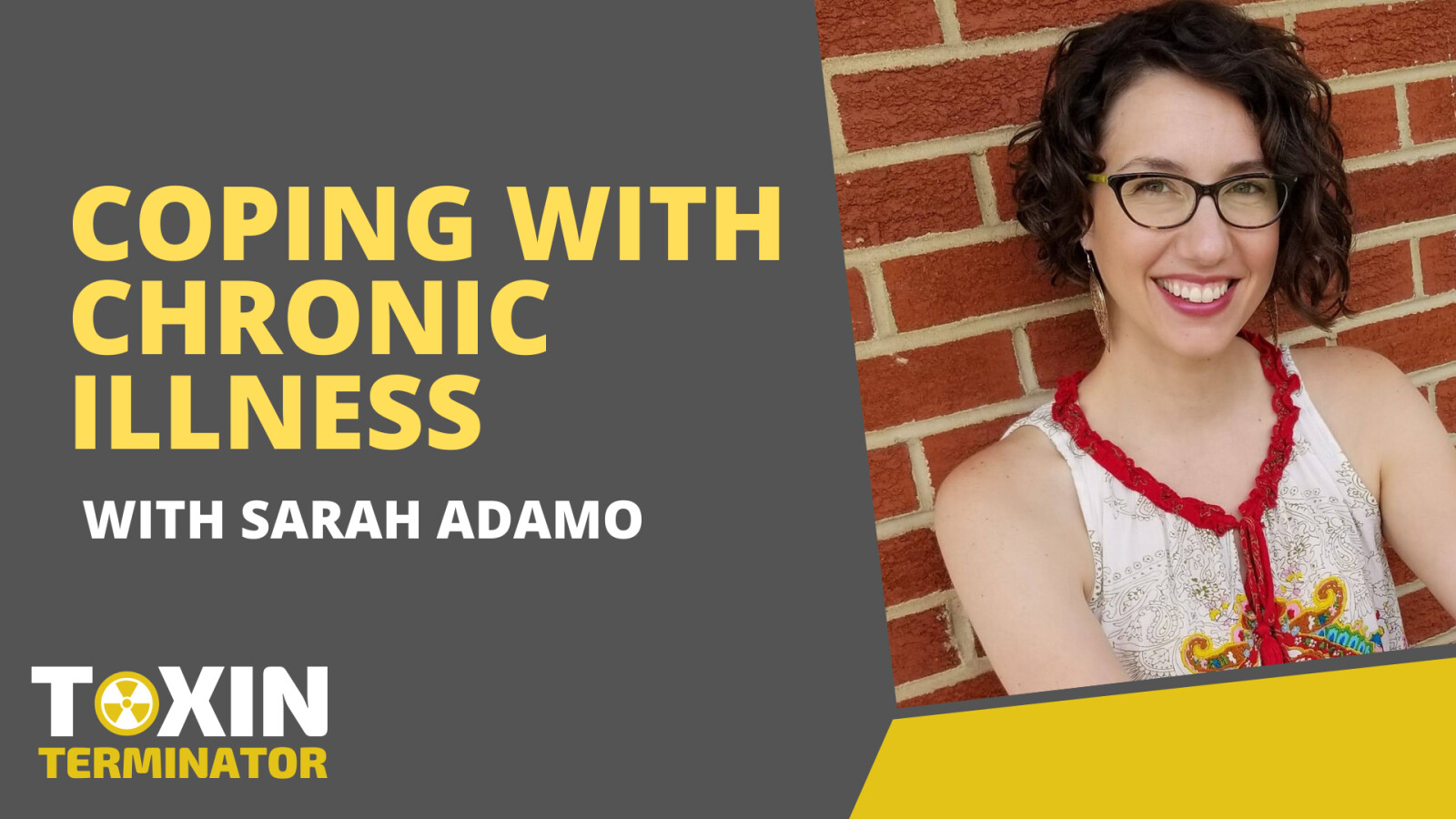 My guest on this episode of The Toxin Terminator podcast is Sarah Adamo. She is an international speaker, the founder of Team Natural, an advocate for toxin-free living, and a single mother to her seven children.
Tune in as Sarah tells us her story of a teenage vaccine injury, coping with her chronic illness, and how it ultimately led her down the path toward living a toxin-free lifestyle.
Find out about:
· The potential risks involved with vaccines and vaccine injury reporting.
· Coping with chronic pain and how it can lead to a cleaner lifestyle.
· The positive effects of a cleaner lifestyle on childbirth.
· How to listen to what your individual body needs.
· The importance of passing on the values of clean living to your children.
· How all of our choices have consequences.
Quotes:
"At one point I was told if the next test comes back positive, there's a chance you might have less than six months to live."
"One thing to remember in all of this is baby steps and grace."
"I would say that cutting out gluten and diary, mainly dairy, reduced my pain by 80%."
"It doesn't have to be like being healthy is the opposite of fun."
"You need to learn your body and how you work so that you can make the best choices for you and for your children."


Important Links and Mentions:
Connect with me!
01/20/2020 08:00 AM Central
Aimee Carlson
My guest on this episode of The Toxin Terminator podcast is Coach Carrie Paxton-Herzberger, who is a mindset coach for teens with ADHD and anxiety. She helps parents understand their teens and teens realize they are not stuck the way they are. They can find their own path to be confident, independent, successful, and living a life they love.
Tune in as Carrie talks to us about how mindset and language can affect us, different issues families are working through, and some steps she's taken with families to help them succeed and grow.
Find out about:
How parents can better understand where their child is coming from.
The most common problem students are having in the classroom.
How to get kids to tap into their creative sides.
Helping kids get past their fear of failure.
The different types of perfectionism and how to overcome them.
How to set goals for the future that are manageable.
How parents can work along side their kids.
Blocking out your schedule for school work, family time, and free time.
Quotes:
"Everyone really does have a creative side to them, it's just whether or not they've lost it along the way, or whether or not they know how to tap into it."
"You may look like you are procrastinating on the outside, but really on the inside, you are just struggling to get started."
"What can you do right now, make a promise to yourself and keep it."
"The struggles that you see with your child are not inherent personality flaws."
Important Links & Mentions
Join our community at my Facebook Group