01/27/2020 08:00 AM Central
Aimee Carlson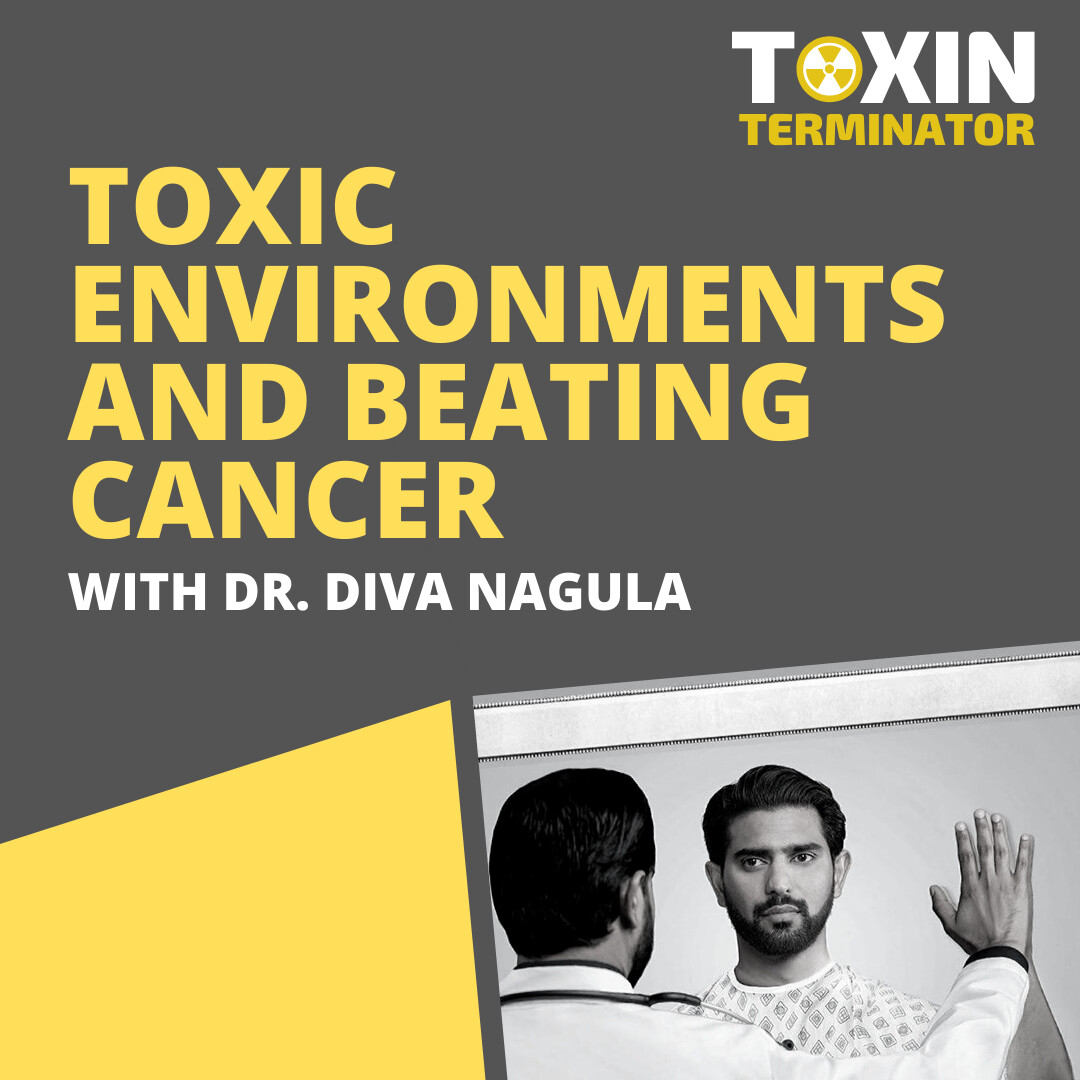 My guest on this episode of The Toxin Terminator podcast is Dr. Diva Nagula. He is a board-certified physician and has studied extensively in integrative and functional medicine.
Tune in Dr. Nagula talks about how his drive for recognition and acceptance created a lifestyle that lead him to be diagnosed with stage 4 Non-Hodgkins Lymphona. Both in this podcast and in his new book, From Doctor to Patient, Dr. Nagula talks about his journey openly and honestly. He explains how it ultimately led him toward living and advocating for the path of holistic wellness that includes body, mind, and spirit to not only heal but prevent disease.
Find out about:
How some habits related to the entrepreneurial mindset can contribute to health issues.

Why you should pay attention to the toxins in your home environment.

The benefits of living an anti-inflammatory lifestyle.

What to pay attention to in your body.

The importance of having a community to lean on.
Quotes:
"The easiest change that we can implement is changing our diet."
"Anything that is not natural has a tendency to be toxic to our bodies."
"To reduce all these issues, we have to reduce inflammation."
"You can empower yourself with being more aware of your body."
"It all starts with the gut."
"Being alone is a risk factor for mortality, more so than smoking and alcohol."
Important Links & Mentions
Connect with me!
Apr 11, 2019 04:53 PM Central
Aimee Carlson