03/30/2020 08:00 AM Central
Aimee Carlson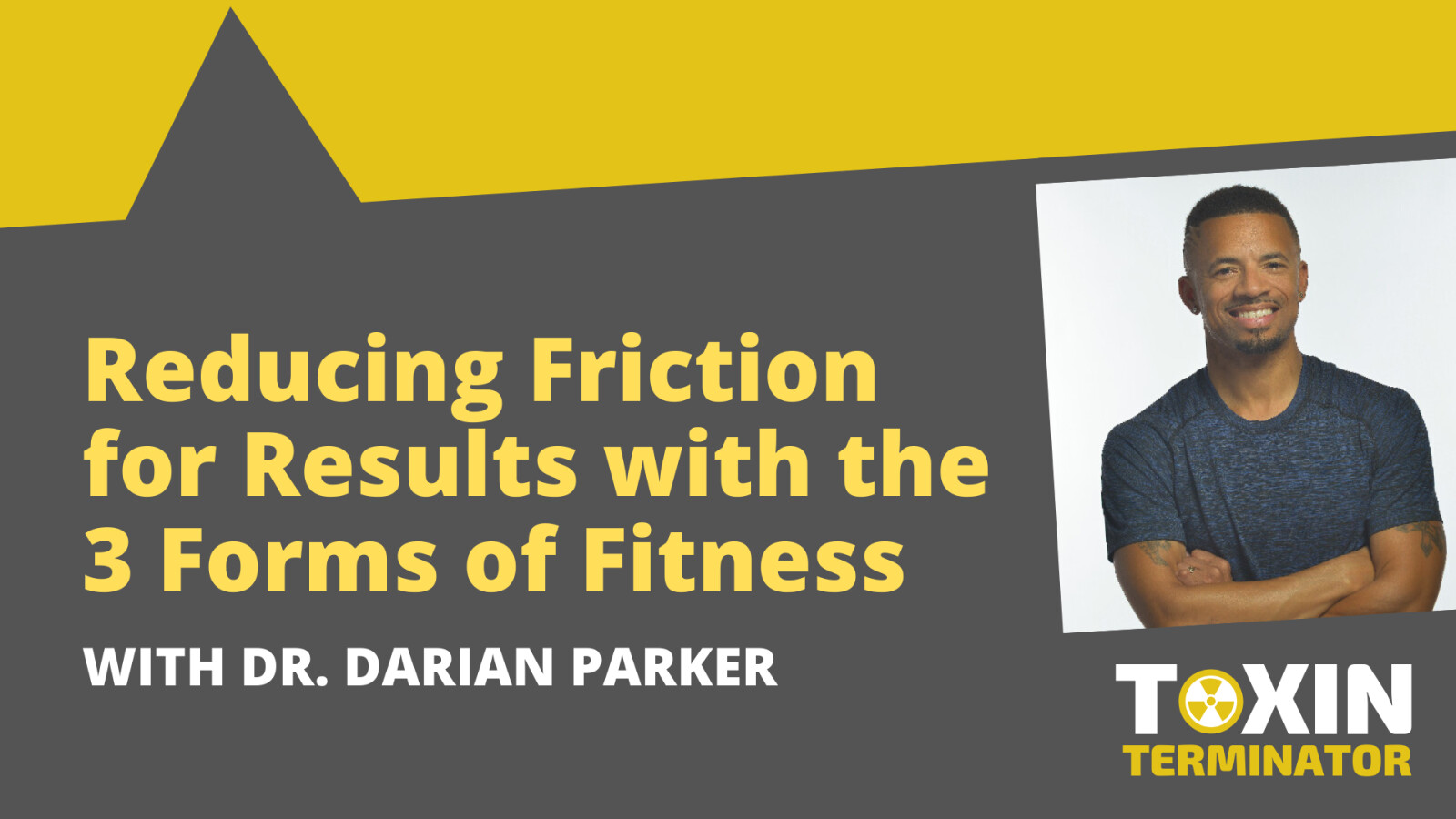 Our guest on this episode of The Toxin Terminator is Dr. Darian Parker. He has a PhD in Sports Education Leadership with an emphasis on behavior modification and a Masters in Kinesiology with an emphasis on exercise leadership, athletic administration, and advanced coaching, with 18+ years of experience in the fitness and wellness industry. He is also a certified personal trainer through National Strength and Conditioning, the host of Dr. D's Social Network Podcast, and the co-founder of Epic Leisure Management.
Join us today as Dr. D gives us the run down on fitness, friction, and the mindset and behaviors around fitness.

Find out about:
· Genomic programming: what it is, what it does for us, and how they test for it
· The three forms of fitness, what they are, and how they differ
· Some ways to deal with stress and to deal with it better, including "ZIP Code health"
· What friction is and what we can do with it
· An overall discussion of mindset and behavior around fitness
Quotes:
"Each person's response to exercise is completely individualized."
"Exercise, physical activity, and movement are not the same thing."
"When you got nothing that keeps you centered, it's going to be hard to have good results in exercise."
"Your health and wellness is one of the greatest investments that you can make for yourself."
"Really, a good program takes away all the friction and makes you face yourself."
Important Links and Mentions:
· https://www.linkedin.com/in/darianparker/
· https://www.elmadventures.com/
· https://podcasts.apple.com/us/podcast/dr-ds-social-network/id1463806552
Connect with me!
Disclosure: Some of the links in this post are affiliate links and if you go through them to make a purchase I will earn a commission at no cost to you. Keep in mind that I link these companies and their products because of their quality and not because of the commission I receive from your purchases. The decision is yours, and whether or not you decide to buy something is completely up to you.
CITRUS CBD OIL
With Nature's Ultra CBD and a splash of Grapefruit and Orange essential oils from Young Living, our Citrus CBD Oil is energizing and refreshing.
CALM CBD ROLL-ON
Calm CBD Roll-On from Nature's Ultra creates a peaceful environment that will help relax and quiet your mind. Infused with Young Living Essential Oils, Calm is perfect for when you're trying to wind down for the night.
CBD MUSCLE RUB
Soothe your tired muscles with CBD Muscle Rub! It takes the hot-and-cold sensation of menthol and gives it a boost with Nature's Ultra CBD and an array of Young Living essential oils: Camphor, Clove, Helichrysum, Lemon, Peppermint, Tea Tree, Wintergreen, and more. These ingredients work in perfect harmony to soothe your hard-working body.