Mar 9, 2020 05:07 PM Central
Aimee Carlson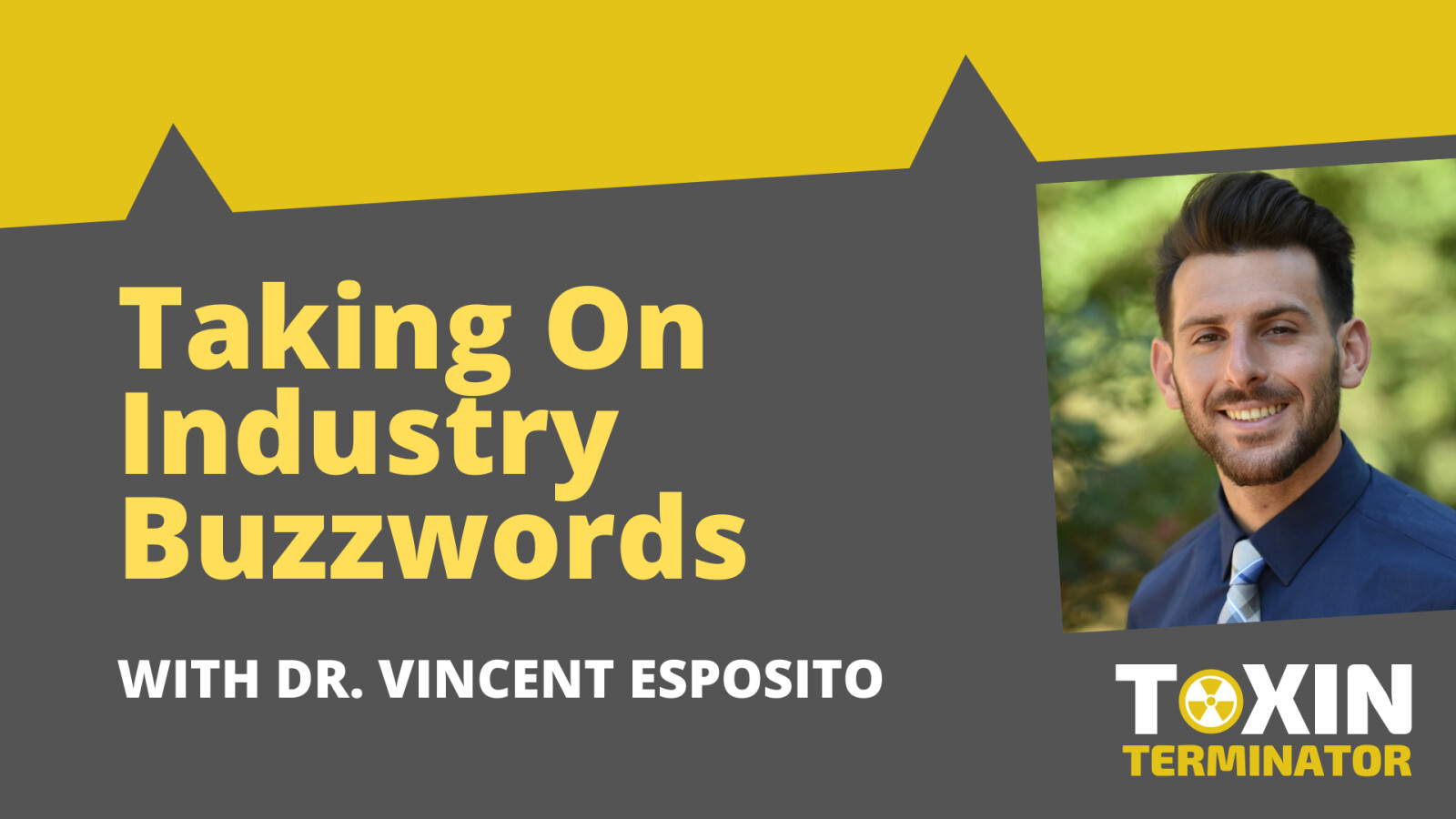 Today on the Toxin Terminator podcast, we have with us Dr. Vincent Esposito. He is a board-certified chiropractor in the state of New York, with a passion for cooking, functional medicine, and health coaching who creates realistic, sustainable practices to help you prevent and treat chronic disease. He is also a podcast host on the 'The Art of Eating', and has authored many articles for places like Thrive Global, Authority Magazine, and Full Script, as well as on his own websites.
Tune in as Dr. Esposito tells us how he got into the world of nutrition and health coaching, and discusses with us various aspects of plant-based diets, chronic diseases, and more.

Find out about:
· Plant-based diet: what it is, the benefits of it, tips and tricks, and how it differs from vegan.
· Other diets and meal plans and the importance of a sustainable diet.
· Chronic diseases and chronic inflammation.
· The various aspects of calorie counting.
· Our microbiomes and how what we eat effects it.
· How supplements should be used as a boost, not a long-term solution.
· The value of coaching and importance of accountability.
· How to identify toxins in our food and how to avoid them.
Quotes:
"The number one factor that contributes to a lot of our disease and our ultimate deaths is our diet and what we eat on a day to day basis.
"Make little goals that are sustainable."
"There is a direct link to what we eat and what that microbiome is made out of."
"Whatever chronic condition you might be dealing with, it did not develop overnight."
Important Links and Mentions:
· https://www.evokhealth.com/podcast
· https://insideouthealthwellness.com/
· https://www.youtube.com/channel/UCHRpZFrFsbJIk5fbNIkj4pQ
· drvincentespositpo@gmail.com
To listen to this podcast episode click here.
Connect with me!
Disclosure: Some of the links in this post are affiliate links and if you go through them to make a purchase I will earn a commission at no cost to you. Keep in mind that I link these companies and their products because of their quality and not because of the commission I receive from your purchases. The decision is yours, and whether or not you decide to buy something is completely up to you.
As we discuss recharging our bodies, I have to tell you that using these two essential oils have been a lifesaver for my adrenals!! I find nutmeg to irritate my skin on it's own, so I use a bit of coconut oil. Apply 1-2 drops of
NUTMEG
over adrenals (found on mid back just about an inch on either side of your spine) first thing in the morning. I then apply a drop of
ENDOFLEX
over my thyroid and a drop or two over my adrenals as well! Check out the picture below. The adrenal glands are the yellow on top of the kidneys. Need to get some of these oils?
CLICK HERE TO GET STARTED