02/24/2020 08:00 AM Central
Aimee Carlson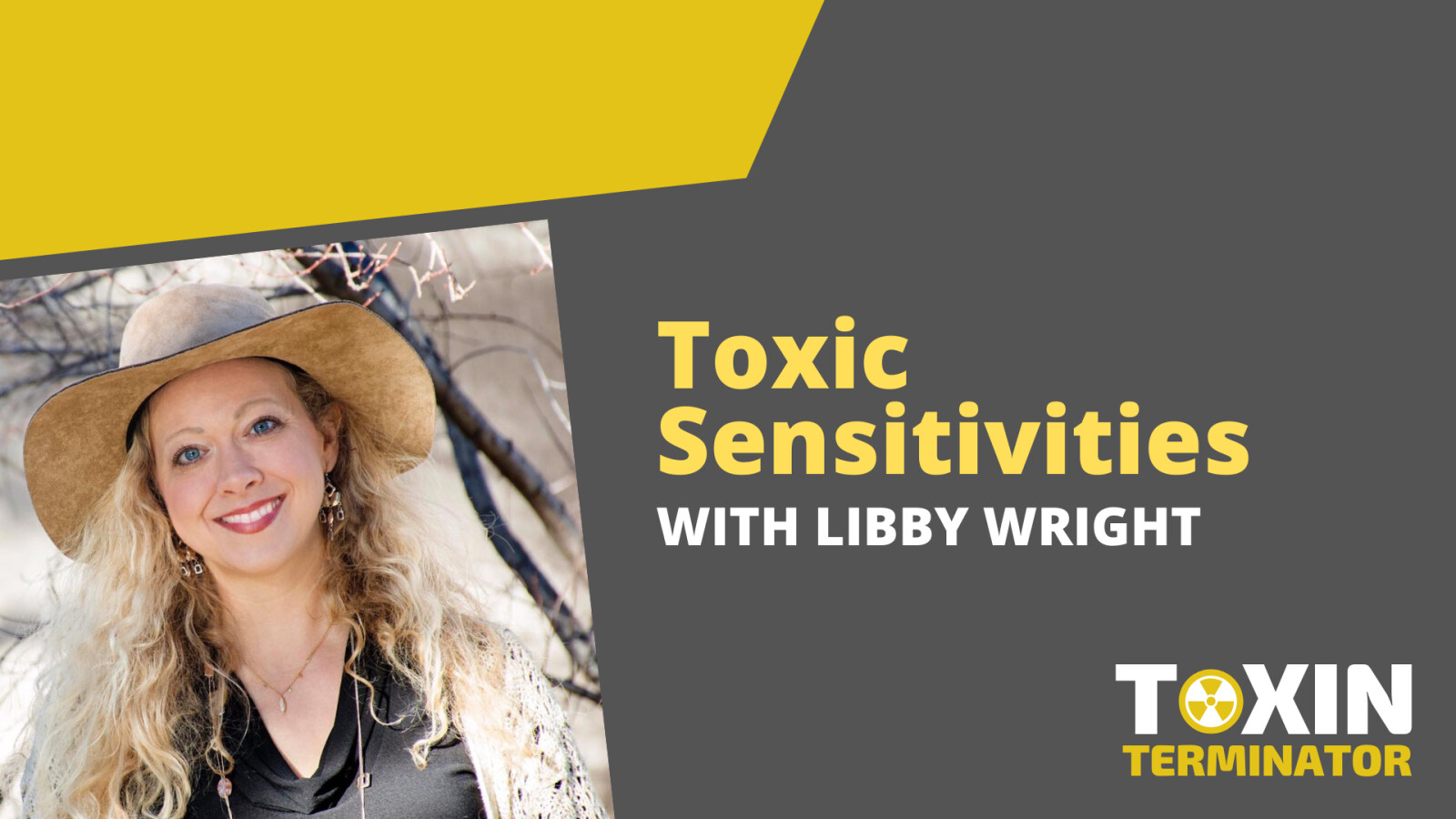 Libby Wright is our guest on today's episode of The Toxin Terminator podcast. She has twenty years of experience in healthcare in education and has been successfully homeschooling her four children while running her medical practices and a corporate wellness company with her physician husband. She also started her own consulting business for people with long-term chronic and genetic conditions called Revolutionary Joy.
Join us as Libby shares with us her very personal story about how her and her family have been overcome with chronic disease and how it has effected their lives.

Find out about:
· How chronic diseases can effect a person
· Ways to help eliminate toxins to help battle chronic illness
· The MTHFR gene and how it shows differently in people
· The importance of education people and passing down good life choices to your children
· Making positive changes to your diet and the 150 Year rule
· How EMF toxicity can effect you and ways to deal with it
· Battling mental toxins and the power of a positive mindset
· The importance of self care and support networks or groups
Quotes:
"Often times it's not the silver bullet, single diagnosis, it's hit after hit after hit."
"The thing that you have the least energy for is the thing you probably need to focus on the most."
"It's all about nourishing you know, not the empty calories."
"If we don't have our minds under control, it's going to be really hard to win any kind of a battle."
"We're all actually master meditators: we either meditate on the positive or we meditate on the negative."
"Happiness is what's going on around us, joy is what's going on within us."
Important Links and Mentions:
· https://www.facebook.com/groups/RevolutionaryJoy/
· https://www.facebook.com/groups/814585495393917/
To listen to this podcast episode click here.
Connect with me!
---
Disclosure: Some of the links in this post are affiliate links and if you go through them to make a purchase I will earn a commission at no cost to you. Keep in mind that I link these companies and their products because of their quality and not because of the commission I receive from your purchases. The decision is yours, and whether or not you decide to buy something is completely up to you.
As we discuss recharging our bodies, I have to tell you that using these two essential oils have been a lifesaver for my adrenals!! I find nutmeg to irritate my skin on it's own, so I use a bit of coconut oil. Apply 1-2 drops of
NUTMEG
over adrenals (found on mid back just about an inch on either side of your spine) first thing in the morning. I then apply a drop of
ENDOFLEX
over my thyroid and a drop or two over my adrenals as well! Check out the picture below. The adrenal glands are the yellow on top of the kidneys. Need to get some of these oils?
CLICK HERE TO GET STARTED