02/17/2020 08:00 AM Central
Aimee Carlson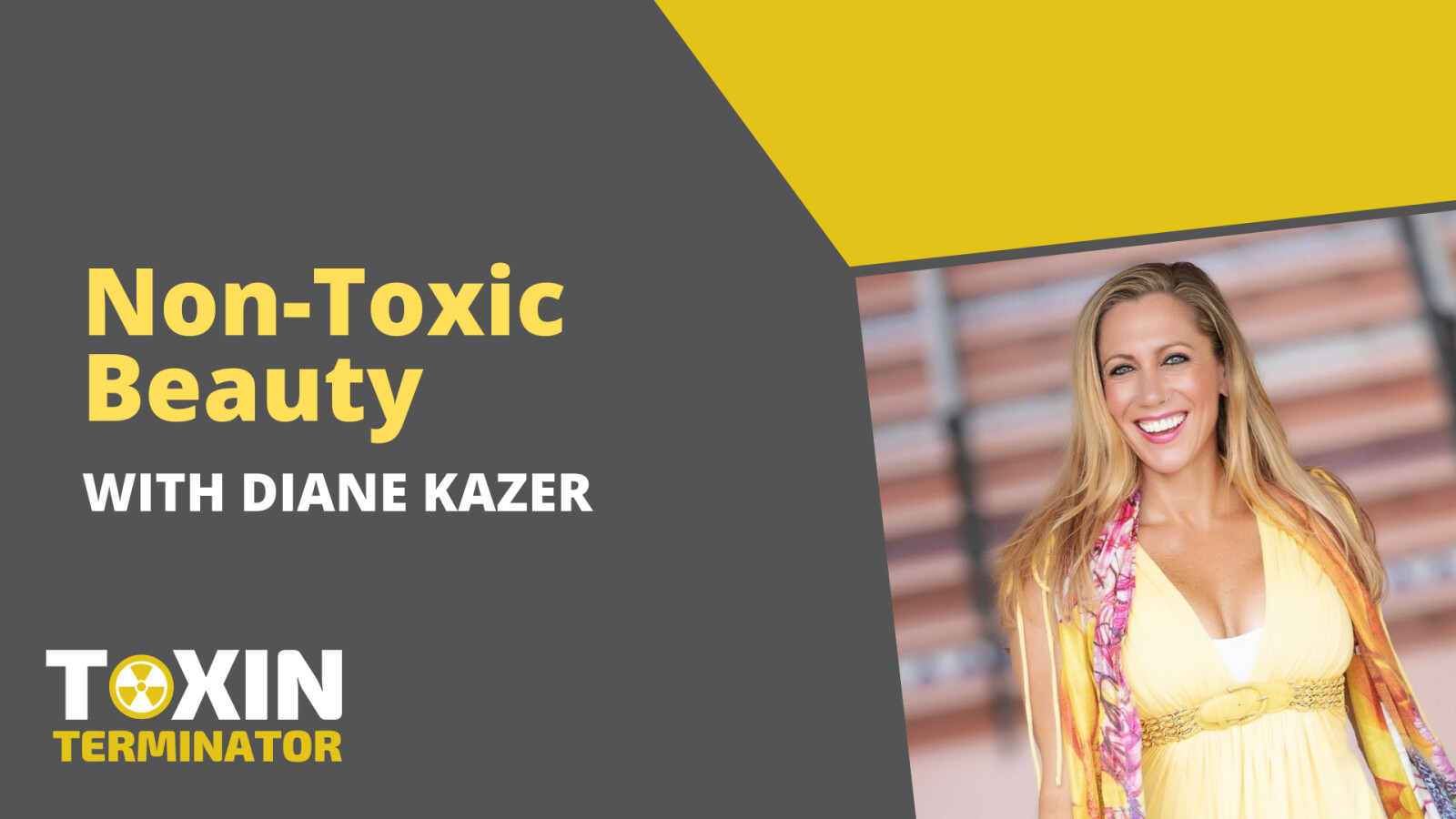 Today on the Toxin Terminator podcast, we talk to Diane Kazer, a pro soccer player turned Functional Diagnostic Nutrition Practitioner, Courage Coach, and Holistic Beauty Expert. She is the creator of both the Non-Toxic Beauty Summit and Cleanse, Heal, Ignite, which helps women discover their inner healer, and is the author of 'Killer Breasts, A Step by Step Guide to Overcoming Breast Implant Illness'.
Tune in as Diane Kazer discusses beauty, the toxic nature of beauty products, and gives us an overview of The Non-Toxic Beauty Summit.

Find out about:
· How the media and conformity effect our perception of beauty and our own toxicity.
· Listening to your body's signals that may be telling you you're toxic.
· The dangers of and various toxins found in everyday beauty products.
· Why Mercury, Fluoride, and Botox are being used in the medical field.
· An overview of the The Non-Toxic Beauty Summit and it's origins.
Quotes:
"We've been taught to fear how beautiful our body is on the inside."
"You are the supplement, you are your own healing potential."
"They were parasitic residents paying zero rent and stealing energy from me for ten years."
"Mercury is one of the most toxic substances known to man, but they told us to put it in our mouth."
"Intuition is the ability to hear thoughts in your mind and be able to determine what's ego and what's spirit speaking to you."
"We can't buy our beauty, you can't build your beauty, you can believe your beauty."
Important Links and Mentions:
Connect with me!
---
Disclosure: Some of the links in this post are affiliate links and if you go through them to make a purchase I will earn a commission at no cost to you. Keep in mind that I link these companies and their products because of their quality and not because of the commission I receive from your purchases. The decision is yours, and whether or not you decide to buy something is completely up to you.
CITRUS CBD OIL
With Nature's Ultra CBD and a splash of Grapefruit and Orange essential oils from Young Living, our Citrus CBD Oil is energizing and refreshing.
CALM CBD ROLL-ON
Calm CBD Roll-On from Nature's Ultra creates a peaceful environment that will help relax and quiet your mind. Infused with Young Living Essential Oils, Calm is perfect for when you're trying to wind down for the night.
CBD MUSCLE RUB
Soothe your tired muscles with CBD Muscle Rub! It takes the hot-and-cold sensation of menthol and gives it a boost with Nature's Ultra CBD and an array of Young Living essential oils: Camphor, Clove, Helichrysum, Lemon, Peppermint, Tea Tree, Wintergreen, and more. These ingredients work in perfect harmony to soothe your hard-working body.