02/10/2020 08:00 AM Central
Aimee Carlson
absorption, detox, emotional wellness, family, family health, health, health & wellness, healthy living, sex, sexual health, sugar, toxic, toxins, wellness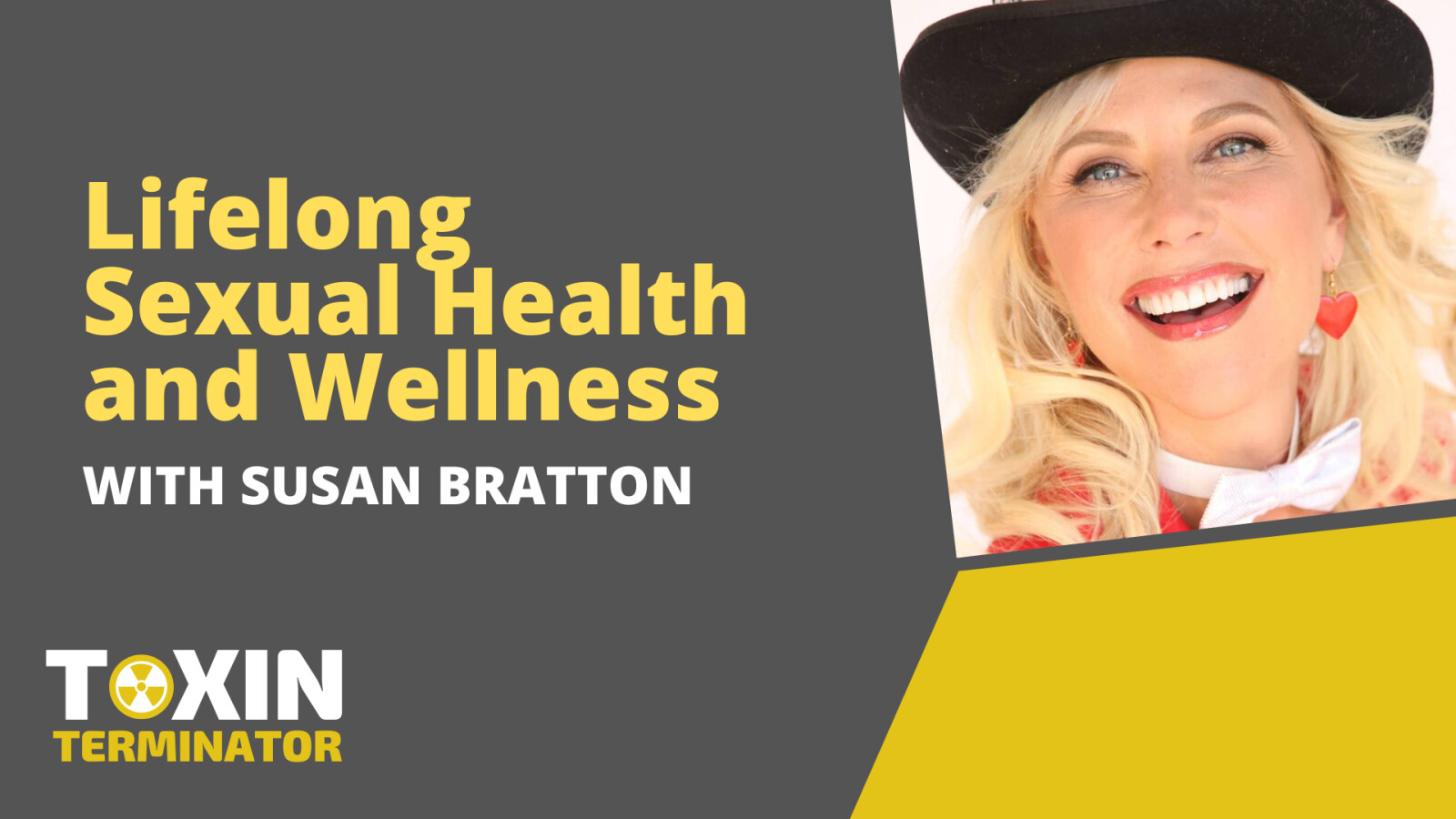 Susan Bratton has helped millions of people of all ages transform sex into making love. Today on the Toxin Terminator podcast, we talk to the "Dear Abby of Sex"! She is an author, an award winning speaker, and a serial entrepreneur who has a been featured in the New York Times as well as on several television stations like ABC, NBC, and FOX.
Tune in as Susan shares with us her own personal story about her struggle with intimacy, how it led her to becoming the trusted sex adviser that she is today, and strategies that you can use to increase your overall and sexual health.
Find out about:
· The two silent libido killers.
· How a messed up microbiome can effect your sexual and overall health.
· Ways to increase and manage the health of your microbiomes.
· What Autophagy is and why it is so important.
· The benefits of fasting.
· Cutting sugar from you life and the effects of sugar addiction.
Quotes:
"We're taught how to make babies, and we're taught how not to get pregnant... but we don't understand how to make love."
"You can't get the toxins out if the biome isn't moving."
"You don't just want to add years to your life, you want to add life to your years."
"Your sexual vitality is your life force."
Important Links and Mentions:
· https://www.instagram.com/susanbratton/?hl=en
Connect with me!
As we discuss recharging our bodies, I have to tell you that using these two essential oils have been a lifesaver for my adrenals!! I find nutmeg to irritate my skin on it's own, so I use a bit of coconut oil. Apply 1-2 drops of
NUTMEG
over adrenals (found on mid back just about an inch on either side of your spine) first thing in the morning. I then apply a drop of
ENDOFLEX
over my thyroid and a drop or two over my adrenals as well! Check out the picture below. The adrenal glands are the yellow on top of the kidneys. Need to get some of these oils?
CLICK HERE TO GET STARTED