Dec 30, 2019 09:07 AM Central
Aimee Carlson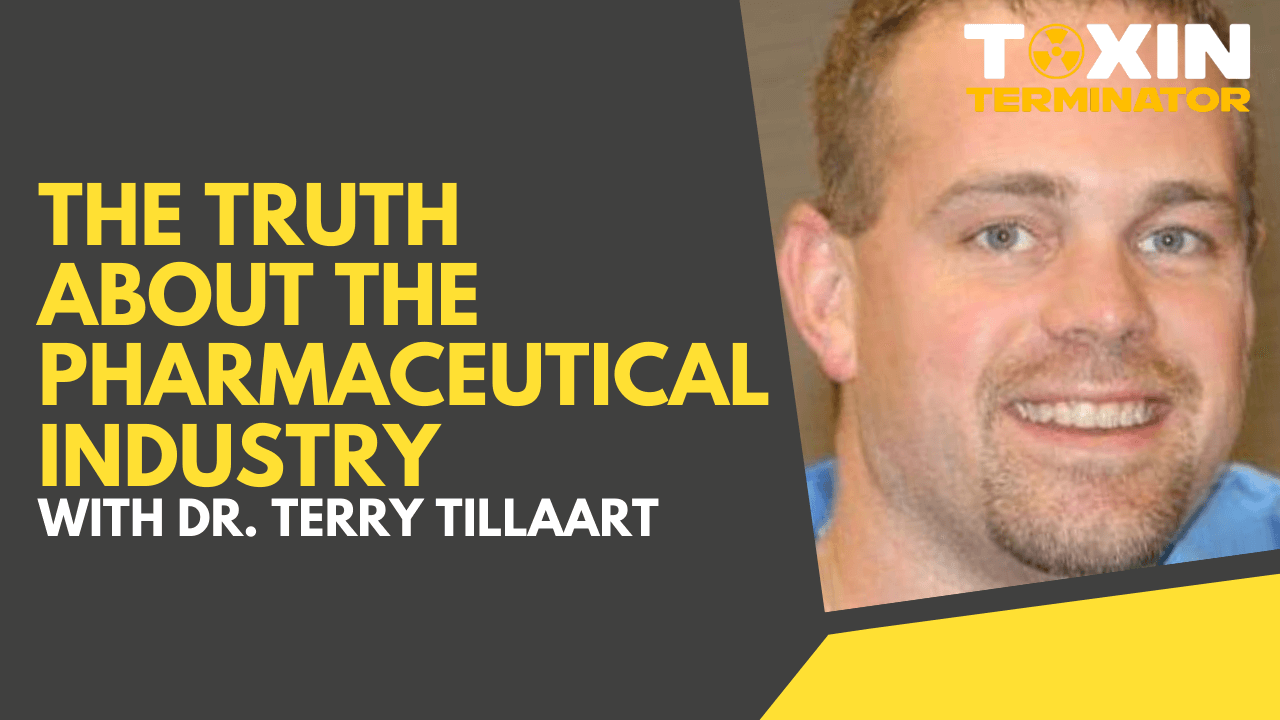 If you have a chronic disease or illness, it usually stems from the body veering away from its pursuit of homeostasis. Dr. Terry Tillaart understands this concept better than anyone. He believes that your genetic code's sole purpose is to pursue homeostasis and when disease exists within the body, it's because there is an imbalance that also exists in the body.
Dr. Terry Tillaart graduated with a PhD in Natural Medicine from Kingdom College of Natural Health certified by Texas Chiropractic College Division of Postgraduate studies. He also has a Masters in Chinese medicine and is passionate about living a chemical-free life. Terry specializes in coaching people back to good health from a diverse variety of health challenges. He is a nationally known speaker and produced a range of seminars including a North American Speaking Tour called "Cancer: The Fear Ends Here" that reached thousands of people.
Terry is an expert on cancer and has successfully taught people how to strategically heal from many health challenges including Cancer, Autism, Rheumatoid Arthritis and many more by focusing on results and proper testing. His story will blow you away and cause you to question your own lifestyle choices that will help re-route your body back to its desired homeostasis position.
The Importance of Research
When you're online trying to find evidence or studies to support a theory you came across, it's difficult to know whether or not what you're studying is the truth. Terry pointed out that when it comes to vaccines, you'll easily find over 700 negative studies whereas finding a positive study is like looking for a needle in a haystack.
As Terry said, you've really got to dig deeper than the surface to get the real conclusion, which is why research is so important. An example he talked about was a documentary he saw on the ketogenic diet. In the beginning, everything seems great as people lose weight and get better. However, the people on the show are people who have never eaten healthy. So, when they go off processed food and eat healthy for the first time in their lives, of course they're going to get better.
Terry's advice when looking at studies online is to check the bottom of the study to locate the validity and conflicts of interest.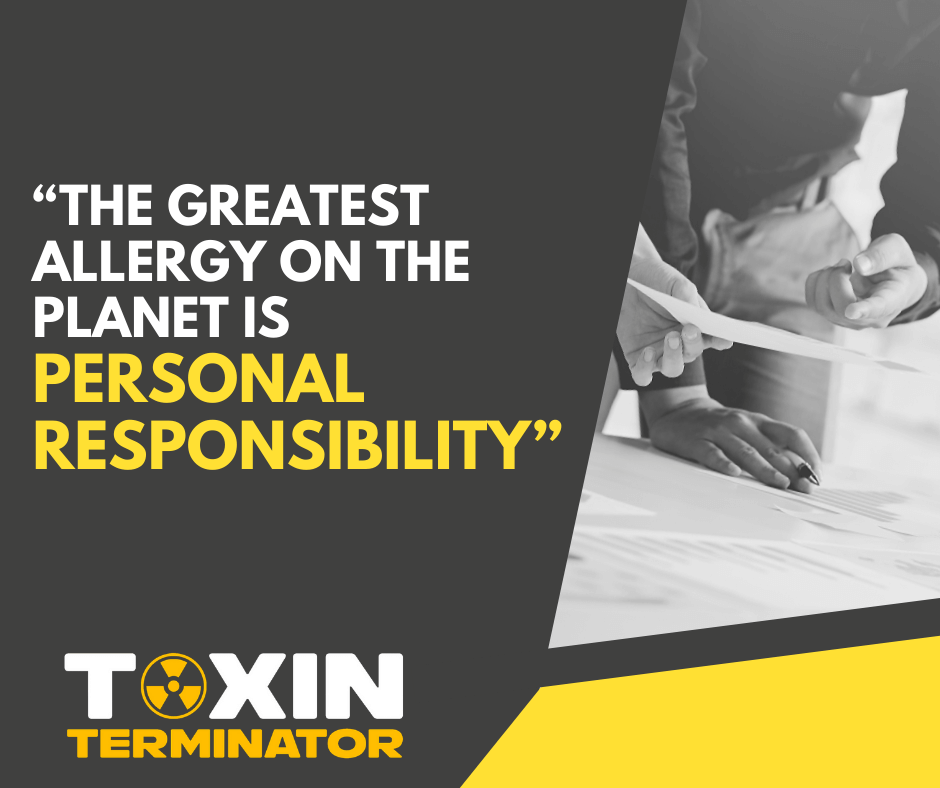 Should you be wary of pharmaceutical companies?
Not many people realize that pharmaceutical companies cannot be sued for malpractice. It's hard to believe, but they are in fact protected by the vaccination courts. The question is, why? No other industry (that I'm aware of) has this level of protection in place.
We're told that vaccines are great for the immune system. But, the more you look into it, the more revelations come to light.
In Terry's opinion, vaccines are "the greatest customer creation strategy for anyone seeking to profit from the medical industry."
Terry talked about a study he read that mentioned that if we give certain vaccines to sterilize people, it not only destroys the immune system, but it terminates the body's ability to surveillance for tumors.
The unfortunate reality of cancer treatment
Chemotherapy and radiation are the primary treatments offered to cancer patients. However, they don't always kill the cancer cells and in many cases, you simply go into remission only to be right back where you started with cancer that is bigger and stronger than before.
According to Terry's research, he claims that chemo causes cancer cells to grow 100 times faster. And, radiation causes cancer cells to grow 30 times faster. In Terry's opinion, remission doesn't even exist. You either solve the root cause of cancer or disease…or you don't.
Cancer is a lifestyle disease, which means you need to tackle the root cause of why it exists in the body in the first place. Modern scans take years to pick up any cancer cells or lumps. Plus, these scans, such as CT scans, have a lot of radiation, which causes even more issues.
Where does cancer come from?
To understand how to prevent cancer, you need to know where it comes from. According to Terry, living in an unnatural environment causes cancer and he raises an interesting point to back this. He noted that animals in the wild only get cancer when their environments have been contaminated and it's the same with humans.
We live in homes that are packed with chemicals and unnatural things. Even appliances like the laundry machine and dishwasher release chemical gases when heated to a certain temperature and those chemicals become airborne in the home.
Therefore, it makes sense that if you want to reduce your chances of developing a disease, you need to return to nature. You don't need all of these unnatural chemicals in your life, on your body or in your body.
You can improve your health by brushing your teeth with healthier toothpaste, using a deodorant that isn't swamped in chemicals, install a water purifier and an air filter in your home and so on.
Living a chemical-free life starts by eliminating these things from your life and taking necessary precautions to give you and your family a safe and healthy home to live in.
Get in touch with Dr. Terry Tillaart
You can also follow Terry on
Facebook
for lots of free tips and advice to pursue a chemical-free life and get your body back to good health.
Connect with me!
Watch the video trailer for this episode below:
Abundant blessings,
Aimee Carlson
The Toxin Terminator
CITRUS CBD OIL
With Nature's Ultra CBD and a splash of Grapefruit and Orange essential oils from Young Living, our Citrus CBD Oil is energizing and refreshing.
CALM CBD ROLL-ON
Calm CBD Roll-On from Nature's Ultra creates a peaceful environment that will help relax and quiet your mind. Infused with Young Living Essential Oils, Calm is perfect for when you're trying to wind down for the night.
CBD MUSCLE RUB
Soothe your tired muscles with CBD Muscle Rub! It takes the hot-and-cold sensation of menthol and gives it a boost with Nature's Ultra CBD and an array of Young Living essential oils: Camphor, Clove, Helichrysum, Lemon, Peppermint, Tea Tree, Wintergreen, and more. These ingredients work in perfect harmony to soothe your hard-working body.