Dec 23, 2019 07:48 AM Central
Aimee Carlson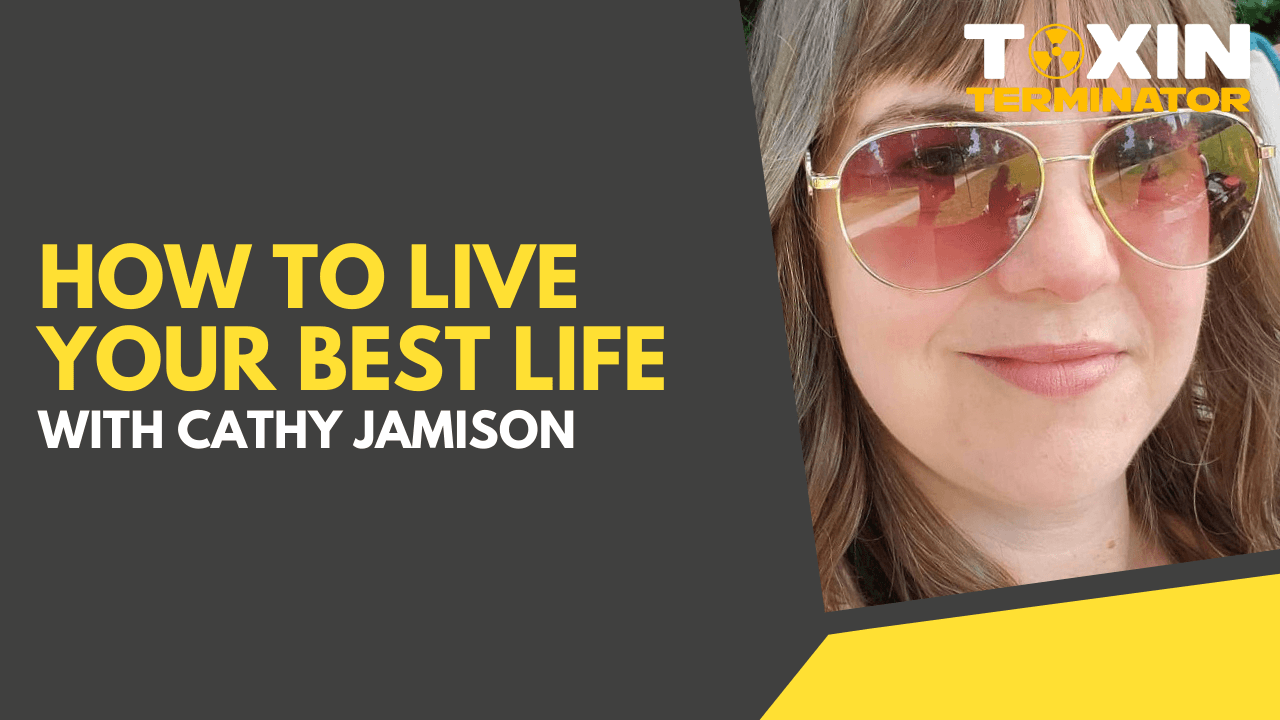 If you have food sensitivities, you'll know just how important it is to be mindful of what you put into your body. The host of the
Live Your Best Life
podcast, Cathy Jamison, has dealt with food sensitivities from a very early age.
Cathy experienced stuttering issues and severe meltdowns as a result of eating certain foods. It wasn't until her mom picked up on the connection between the foods her daughter was eating, and the downhill spiral that ensued that they realized it was a direct result of the food she ate.
As an adult, Cathy continued to experience symptoms until one day she woke up and decided that she needed to change. She didn't want to just go on a diet and lose weight. She truly wanted to pursue and live a healthier lifestyle by removing toxins from her life completely.
Where the 'Live Your Best Life' podcast came from
Cathy got serious about her health in early 2018 and since then, she's lost 50 pounds. More importantly, she got rid of many of the chronic health conditions that plagued her. After seeing such a positive change to her health, she felt like she needed to share what she learned with the world.
She wanted to help people get healthy and started sharing tips with her audience on Instagram. This grew until she decided to launch a podcast where she could share health tips and have special guests on the show to share even more.
"My goal is to educate people and empower them to be advocates for their own health."
Cathy's experience with food sensitivities
When Cathy was just three years old, her mom noticed that she was having an extreme reaction to something she ate. Around 30 minutes after eating, she would become hyperactive and she would stutter.
Her doctor advised her to see a natural allergy specialist, who gave her a list of foods to avoid. However, her mom noticed that whenever she gave Cathy oatmeal for breakfast, she would be fine. But, once she had a bowl of Shreddies, she was 'off the wall.'
Shreddies has a preservative in it called BHT, which affects the flavor of the food and reduces some nutrients. When you pack food with chemicals, food colorings, artificial flavorings, and preservatives, it's not real food anymore. It's contaminated food.
So, Cathy's mom stopped giving her processed foods. As Cathy got older, she tried to eat healthier but mainly because she wanted to watch her weight. She wanted to believe that she could eat whatever she wanted and didn't give much thought to the possibility that what she ate was impacting her behavior, health and everything in between.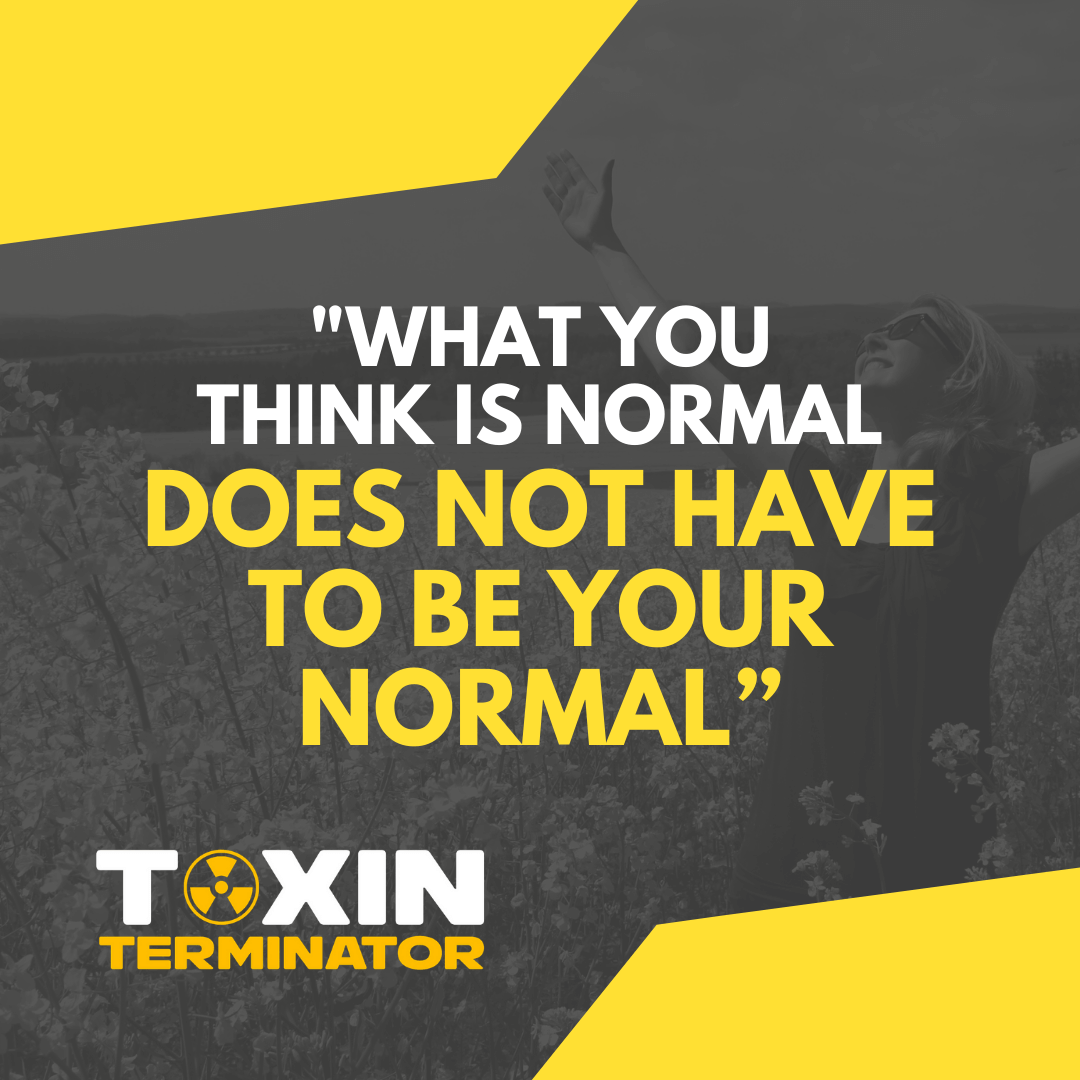 Changing habits and getting rid of toxins
By the time Cathy turned 40, she was overweight. She also had really bad heartburn, IBS, eczema, stiff joints, and chronic yeast infections.
She came to the conclusion that if she lost weight, all of her health problems would go away. Her first step was to adopt a low carb, no sugar diet. She knew that yeast feeds off carbs and sugar so by eliminating them, she thought it would help clear up the infection.
She also cut coffee out of her diet as she felt like her digestive system couldn't handle so much caffeine. Instead, she began drinking more tea only to discover that it too, contained artificial flavoring.
She continued to think that if she just lost the pounds, it would somehow fix everything else. Her 'lightbulb' moment came when she read the book,
Genius Foods
, by Max Lugavere. She then started listening to his podcast,
Genius Lights
, and learned about brain health and how it affects the health of your entire body (and mind).
One of the key things that Max talks about in the book is removing toxins from your life. Cathy began to look into this more and adapted some of the things discussed in the book into her own life.
Cathy removed toxins from her home such as laundry detergents, window cleaners, plastic containers and so on.
When it came to her diet, some examples include switching from conventional meat to organic, Cathy stopped using olive oil when she cooked and gradually, she nourished her body with the right foods. As a result, the weight started to 'fall off' her and she noticed a transformation to her body, mind and overall health.
Get in touch with Cathy
If you'd like to get in touch with Cathy and follow her journey more closely, you can connect with her via her Instagram
@cathy_liveyourbestlife
.
Connect with me!
Watch the video trailer for this episode below:
Abundant blessings,
Aimee Carlson
The Toxin Terminator
CITRUS CBD OIL
With Nature's Ultra CBD and a splash of Grapefruit and Orange essential oils from Young Living, our Citrus CBD Oil is energizing and refreshing.
CALM CBD ROLL-ON
Calm CBD Roll-On from Nature's Ultra creates a peaceful environment that will help relax and quiet your mind. Infused with Young Living Essential Oils, Calm is perfect for when you're trying to wind down for the night.
CBD MUSCLE RUB
Soothe your tired muscles with CBD Muscle Rub! It takes the hot-and-cold sensation of menthol and gives it a boost with Nature's Ultra CBD and an array of Young Living essential oils: Camphor, Clove, Helichrysum, Lemon, Peppermint, Tea Tree, Wintergreen, and more. These ingredients work in perfect harmony to soothe your hard-working body.