12/02/2019 02:00 AM Central
Aimee Carlson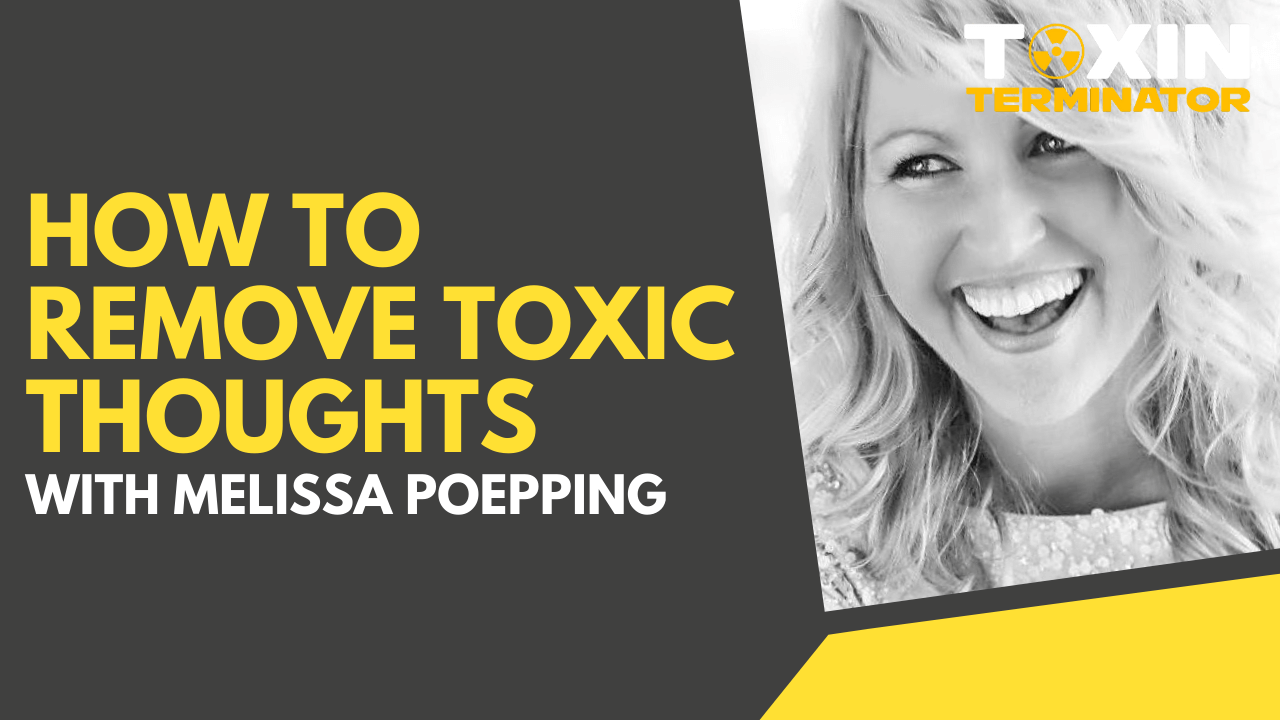 Are you going to let someone else dictate what you can and can't put into your body? Or, are you ready to take back control and write, script and create your life according to what you want to make of it?
Melissa Poepping used to think that she was 'born into the wrong story.' She came from humble beginnings, drank well water from her grandparents' farm and spent many mornings waiting in line with her mother at the Salvation Army each week for basic food. She's come a long way since then but hasn't forgotten her past. In many ways, she has her past and the people in it to thank for her incredible life today.
Melissa was first introduced to a toxin-free world back in 1988. However, it wasn't until the birth of her child that she began to investigate the ingredients of the things she put on and into her body.
Using recipes brought down to her from her grandparents, Melissa discovered that essential oils could help magnify those recipes and make them even better. This discovery prompted her to create
The Chemical-Free Home
series and launch
Savvy Minerals
, a company dedicated to toxin-free cosmetics.
How Melissa was introduced to a toxin-free lifestyle
Melissa always says that 'green can be glam' and it comes in many different shades and packages. As mentioned above, Melissa grew up in a household where everyone took the 'DIY' approach. Store-bought bread was a rare treat, and everything was homemade, even her grandmother's laundry detergent. A huge reason for her grandparents' choice of living was frugality, they simply couldn't afford to buy all of these things. It made sense for them to just make their own!
When Melissa left home and could afford to buy things like store-bought detergent, she did. However, when she was pregnant, she became a lot more vigilant about the products that she bought. She read labels carefully, researched ingredients and realized that a lot of them were potentially harmful to not only her but her unborn child.
There had to be another way, a better way that didn't involve contaminating our bodies with hidden toxins. So, Melissa returned to her roots and searched for natural solutions. It wasn't just about frugality. It was about controlling the ingredients she put into her body.
Using essential oils to enhance existing recipes
Melissa soon became fascinated with essential oils. Everything about them impressed her from their aroma, what they could do and how multi-functional they were. She realized that she could enhance all of the cosmetic and cleaning products she was making using essential oils, which is exactly what she did.
Melissa wrote a collection of books called The Chemical-Free Home series, where she teaches you how to create your own natural products at home. A lot of the recipes came from her grandparents, which she then worked on and experimented with until she created healthy, safe and natural products that actually work.
Inside
The Chemical-Free Home
series, you'll find housekeeping recipes for things like laundry and cleaning products, face and body recipes for face wash and serums and baby products such as baby food and chemical-free bath and care products.
Using The Chemical-Free Home books, you can ditch all of the harmful products in your home and replace them with safe, natural and homemade alternatives.
Removing toxic thoughts from your mind
We often talk about removing hidden toxins from your body, but what about the toxic thoughts and things that you or others say that can harm your mind?
Melissa is someone who believes that God's purpose for us is to advance:
"Once you achieve one good, another will be desired. You will always have that innate sense to want to continue to advance, to grow, to create. We should never be satisfied."
If someone is telling you to stop wanting more, you shouldn't listen. You shouldn't feel guilty for not being satisfied because there's always more that you can do. There's more that needs to be done, which is just one of the reasons why Melissa is so passionate about spreading the word about essential oils in an attempt to help as many people live a toxin-free life as possible.
Silencing the voice in your head is difficult. There's no finish line in personal growth. The mind is a muscle, which means you need to practice and train your mind to pull away from negative thoughts and doubts.
Those thoughts become toxic when you begin to emotionalize and rationalize them. Melissa believes that whatever is in your subconscious mind directs your body into action.
Instead of looking at someone you perceive as successful and thinking you'll never get that kind of success, think to yourself, "I CAN achieve that success and I deserve it." Then, think about what actions you need to take to make it happen and start the journey of removing such toxic thoughts from your mind.
How to rewrite your story
Everything in life has a frequency to it. It's like a vibration going out into the world and we all have our own frequencies. When you're in a really bad mood, your frequency is low and even toxic. When you're around people like that, their frequency can affect you without you even realizing it.
If you want a positive frequency, you need to make sure that you have the right mindset. Think about your big goal that you haven't attained yet. This is the goal that puts a smile on your face whenever you think about it.
Melissa suggests starting your day by writing your 'big goal' down on paper and what it is that you want to attract to yourself that day. Whether it's positivity, good health, peace – whatever it is, you need to be actively putting it out into the world in order to get it back from the world.
"Every single thing in our life, no matter how hard or how painful, we've attracted that condition to us. At one point, we resonated with that fear at one point, and we didn't rewrite the story."
Instead of fearing failure, you have to rewrite that story as one of strength. If you have a fear of walking into a room and being hated by every person there, rewrite the story to be different. You'll walk into the room, give your presentation, the crowd will cheer, and you'll help to impact the lives of many people.
No matter what your fear is, you need to rewrite it and stop letting it chain you to your perceived limitations.
Connect with Melissa
One of the best ways to connect with Melissa is to visit her
website
, where you'll find everything you need to know about Melissa and her amazing work.
If you're interested, you can sign-up for Melissa's coaching program –
Basi6
. In this coaching program, Melissa helps you to change your life in just six weeks, helping you to step into the CEO role of YOUR life.
You can also follow Melissa via
Instagram
and
Facebook
to keep up with her and see what she's up to on a day-to-day basis.
Connect with me!
Watch a short video trailer for this podcast episode and blog post below:
Abundant Blessings,
Aimee Carlson
The Toxin Terminator
CITRUS CBD OIL
With Nature's Ultra CBD and a splash of Grapefruit and Orange essential oils from Young Living, our Citrus CBD Oil is energizing and refreshing.
CALM CBD ROLL-ON
Calm CBD Roll-On from Nature's Ultra creates a peaceful environment that will help relax and quiet your mind. Infused with Young Living Essential Oils, Calm is perfect for when you're trying to wind down for the night.
CBD MUSCLE RUB
Soothe your tired muscles with CBD Muscle Rub! It takes the hot-and-cold sensation of menthol and gives it a boost with Nature's Ultra CBD and an array of Young Living essential oils: Camphor, Clove, Helichrysum, Lemon, Peppermint, Tea Tree, Wintergreen, and more. These ingredients work in perfect harmony to soothe your hard-working body.