11/25/2019 03:00 AM Central
Aimee Carlson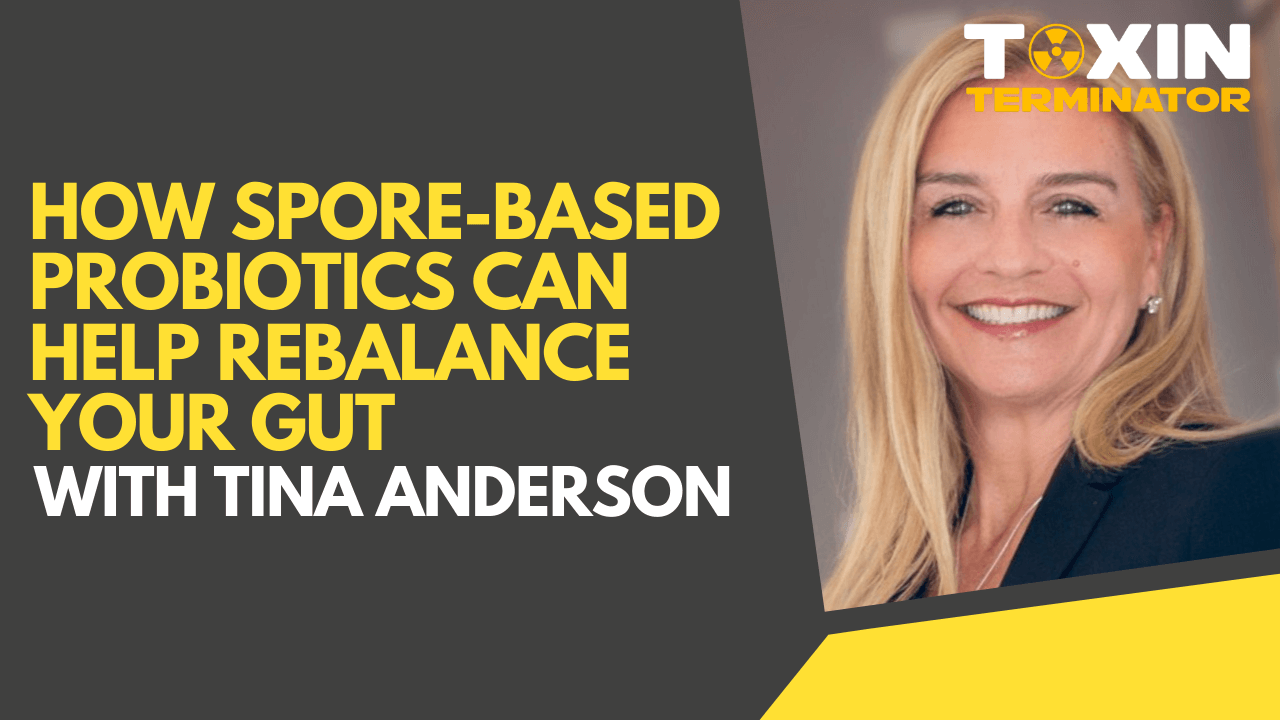 I love hearing remarkable stories that inspire others to make healthier lifestyle choices and Tina Anderson is someone with one such story.
Tina is the CEO of
Just Thrive
®, a supplement company that focuses on gut health. She has come a long way from her time as an attorney and opens up about wanting to spend more time at home with her family and why she decided to pursue the pharmaceutical field before focusing on gut health in particular.
Gut health is incredibly important to overall health. If you don't have a healthy gut, you don't have a healthy body.
Keep reading to find out some of the common myths surrounding gut health and what signs to look out for that could indicate that your gut health needs some special attention.
How Tina discovered the importance of gut health
Tina and her husband, Billy, have always been passionate about bringing health to the lives of others. Billy was an executive in the pharmaceutical industry while Tina worked in the pharmaceutical field as an attorney for 15 years. However, they were never fully satisfied with their careers and felt like they could do more to help people.
Tina realized that overprescribing drugs was the trick of the trade.That's how pharmaceutical companies were making a lot of their money. So, Tina and her family began to avoid antibiotics and eliminated over-the-counter medications. Instead of relying on pharmaceuticals, they focused on living a healthy and well-balanced lifestyle to prevent illness and stay healthy.
During this time, they discovered the importance of gut health. More importantly, they realized that an imbalance in the gut is often the root cause of countless diseases and illnesses. So, Tina and Bill pursued the mission to help spread awareness on gut health and help as many people as possible rebalance their gut.
The truth about pharmaceuticals
With her position in the pharmaceutical industry, Tina was able to peek behind the curtain and see what was really going on 'behind the scenes.' In the past, I was under the impression that if something was being sold in a store, that meant it was safe to use. But that couldn't be further from the truth.
We live in a world where we take our doctor's word for it. They want what's best for us and they want to help us get better. The only problem is that they learn from the pharmaceutical industry and not about the more natural and safer ways to treat chronic illnesses.
Medicine doesn't want to get to the root cause of the illness. However, Tina's Just Thrive® Probiotic does. This probiotic is the most well-studied of its kind for both safety and ethnicity in the world.
So, what is the Just Thrive® Probiotic and how does it work?
What is Just Thrive® Probiotic?
Just Thrive® is a spore-forming probiotic and antioxidant supplement and what makes it different from others is that it arrives 100% alive in your intestines. It's not alive in its shell. It's only when the probiotic enters the intestine that it removes its shell and gets to work in your intestinal tract.
Just Thrive® reconditions the gut by removing bad bacteria and pathogens that shouldn't exist in your gut in the first place. In turn, this allows good bacteria to thrive, which helps to strengthen not only the health of your gut, but the overall health of your entire body.
The specialized spore-based bacilli formulation of Just Thrive® Probiotic ensures that the probiotic strains survive through the stomach and upper digestive system. With Just Thrive®, you'll see a vast improvement in your immune health, digestive health, and even your mental health.
Just Thrive® Probiotic contains no added color, artificial flavors, or synthetic substances. It's sugar, salt, gluten, dairy, and nut-free. But, the most important benefit of Just Thrive® is its ability to completely rebalance your gut.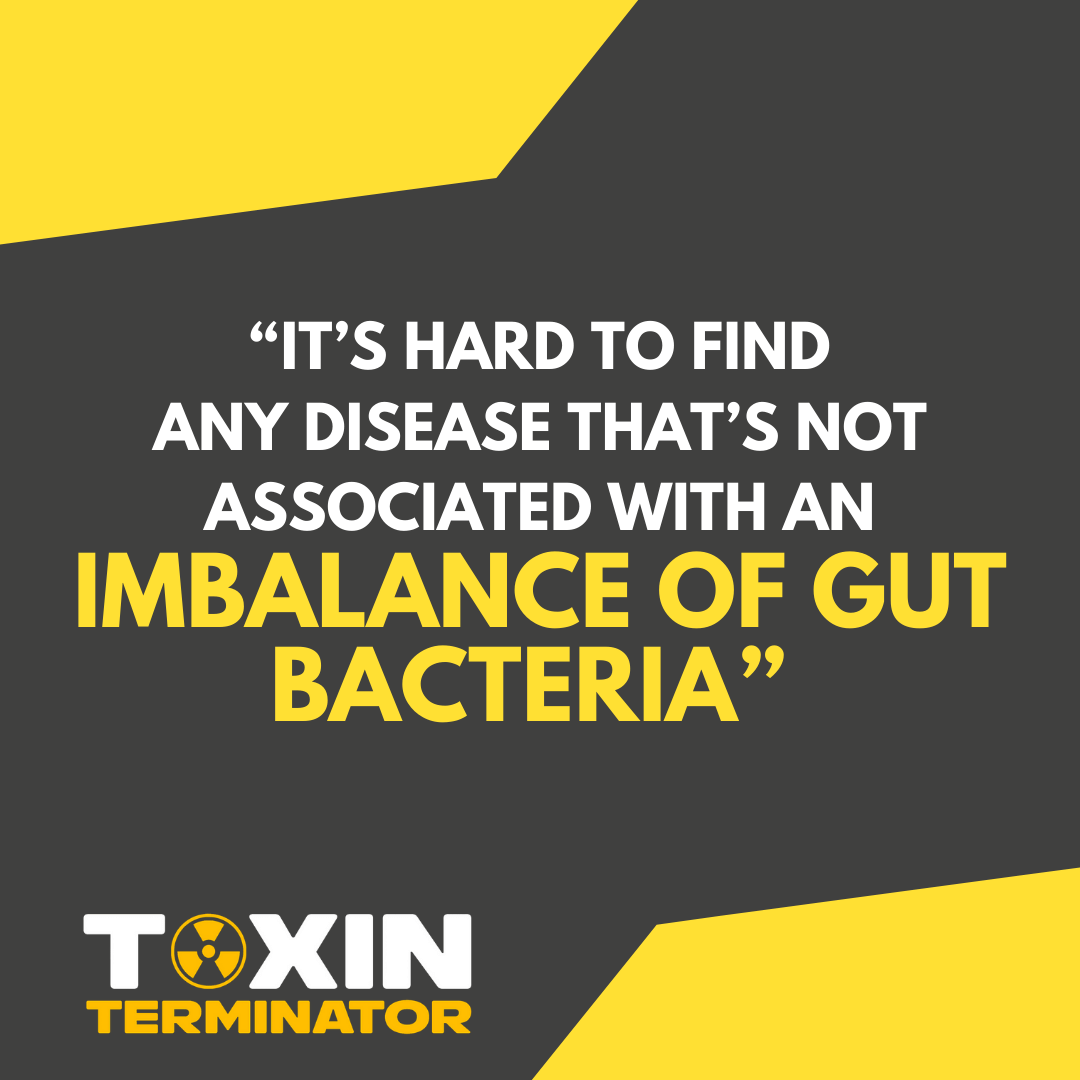 Does your gut health need help?
There are many signs to look out for that could be signalling that there is an issue with your gut health. Your digestive system plays a huge role in creating and maintaining your physical, mental and emotional health and yet, so few people know about it!
Some signs to look out for include food sensitivities, skin conditions, indigestion, constipation, diarrhoea and many more.
According to
Just Thrive® Probiotic's website
, more than 70% of Americans report GI problems. A 'leaky gut' is one of the main signs that your gut needs a health intervention. It occurs when the walls of your small intestine are damaged, resulting in food particles and toxins leaking out of the digestive tract and into the bloodstream.
As you can imagine, this can cause a heap of trouble for your health but thankfully, Just Thrive® Probiotic has been clinically proven to begin healing leaky gut within just 30 days.
Myths surrounding gut health and probiotics
One common myth that Tina talked about when doctors claim that good probiotics need to be refrigerated. The reason why so many doctors say this is because the probiotic needs to remain alive.
However, if a probiotic needs to be refrigerated to stay alive, it's not a very good sign at all because if it can't withstand room temperature, how is it going to withstand your body temperature?
Another myth is when people claim you can only take a probiotic on an empty stomach. Your PH is higher when you have an empty stomach. This allows for greater survivability but with Just Thrive®, you don't need to take it with an empty stomach. In fact, it works better if you take it with food.
If you want to find out about Just Thrive® and all of their incredible probiotic products including Just Thrive Ultimate IgG. This product is a great supplement that supplies strong immune support with a special focus on your gastrointestinal system.
To find out more, you can have a look at their
website
to learn more about how they can help you live your healthiest life.
Connect with me!
I'd love to hear from you and I'm always happy to answer your questions. You can connect with me in the following ways:
Abundant blessings,
Aimee Carlson
The Toxin Terminator
CITRUS CBD OIL
With Nature's Ultra CBD and a splash of Grapefruit and Orange essential oils from Young Living, our Citrus CBD Oil is energizing and refreshing.
CALM CBD ROLL-ON
Calm CBD Roll-On from Nature's Ultra creates a peaceful environment that will help relax and quiet your mind. Infused with Young Living Essential Oils, Calm is perfect for when you're trying to wind down for the night.
CBD MUSCLE RUB
Soothe your tired muscles with CBD Muscle Rub! It takes the hot-and-cold sensation of menthol and gives it a boost with Nature's Ultra CBD and an array of Young Living essential oils: Camphor, Clove, Helichrysum, Lemon, Peppermint, Tea Tree, Wintergreen, and more. These ingredients work in perfect harmony to soothe your hard-working body.