Oct 28, 2019 10:17 PM Central
Aimee Carlson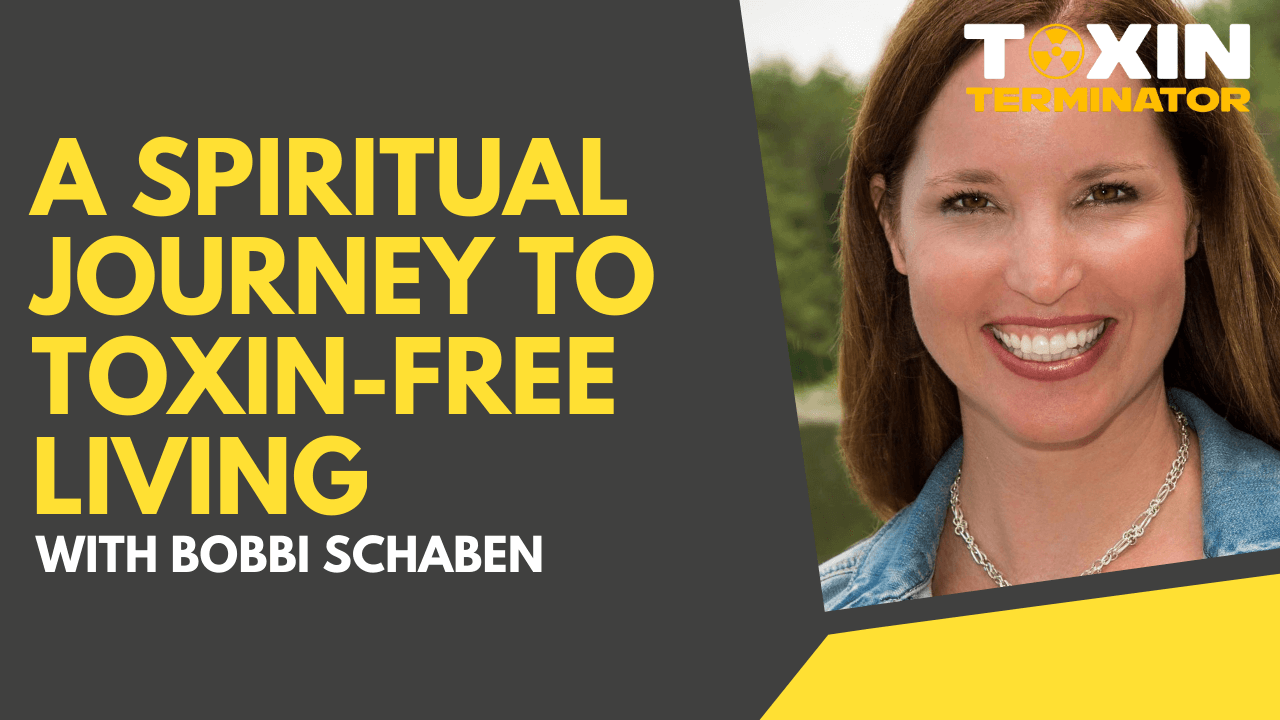 As many of my readers know, I use my blog and my podcast to inspire my audience with touching, personal stories. Stories have the ability to not only inspire, but educate, connect and relate our own experience to another's.
And I have been so blessed to use my platform to share the voices of my guests.
This week is another example of personal storytelling that can change lives.
My guest this week on The Toxin Terminator has a remarkable story of a personal, faithful transition into a toxin-free life.
My friend Bobbi Schaben is a busy mom of 4 children who she homeschools. She is also an entrepreneur and has worked as a Paediatric Occupational Therapist in the past. Bobbi is a lovely woman filled with passion and is living a whole-hearted healthy life.
But she is no stranger to the phrase "hitting rock bottom."
The impact of hitting rock bottom
Starting at the age of 19 and for the following 11 years, Bobbi's health went into a downward spiral.
She experienced severe high blood pressure that landed her in the Mayo Clinic.
Her immune system began to weaken and she was prescribed antibiotics month after month.
Low energy and chronic pain were also common in her daily life.
By her mid-twenties, Bobbi was experiencing strange attacks of vertigo, nausea, vomiting, and issues with her balance. The effort to even turn off a light bulb during one of these attacks was impossible. Her sense of body awareness disappeared.
Eventually, Bobbi was diagnosed with Meniere's disease – an inner ear and balance disorder that is a chronic condition.
It was a debilitating condition because the attacks happen unexpectedly and are a risk to Bobbi's safety. She was afraid to drive or go out to the mall, as her attacks were happening almost every week for months on end, with no warning signs.
Bobbi and her husband were faced with the agonizing question as to how this would impact their decision to raise a big family.
This was the turning point in Bobbi's life.
The body is a temple
Bobbi and her husband decided to take their trust in God to the next level, and turned to the Bible to find healthy living principles in the scriptures.
They took the phrase "Your body is a temple" to heart and became very mindful of the food they were eating and the toxins entering their bodies.
In simple terms, they ate whatever people in the bible ate and they avoided whatever was avoided in the Bible.
You could say it was a miracle!
Within a few months, she came off all her medications. She no longer experienced the health problems that she was plagued with in the past. And she hasn't had a Meniere's disease attack for the last 16 years.
But the truth lay in her spirituality, and her dedication to eating healthy and removing toxins from her home and body.
The Bible as a healing tool
As a person dedicated to her spirituality, Bobbi researched and educated herself on the ways the Bible teaches how to live a healthy lifestyle.
Some of the things she decided to implement in her life included things like eating more cruciferous vegetables and fruits.
And in accordance with the Bible, she decided to exclude shellfish and pork from her diet.
She now eats healthy whole foods that are not processed and that contain no artificial preservatives, colors and chemicals.
Essential oils and detoxification
Bobbi was introduced to essential oils in 2006 and they made a huge difference to the levels of toxicity in her home.
She studied the science of essential oils in depth and recognized that the benefits were also referred to in the Bible.
It's fascinating how essential oil practices in the Bible informed how Bobbi uses the oils today for disinfecting and detoxifying.
Tip #1: Wash in and drink toxin-free water
Here's an interesting fact: having a hot shower for 15 minutes is worse than drinking 8x 8 ounce glasses of contaminated water.
Once Bobbi educated herself on toxins in her environment, she was shocked to learn about the poison and lead in our water. She changed her water filtration system in her entire house to reduce the exposure to her family.
We need to pay close attention to the water we are ingesting for it to be effective in our detoxification process!
Tip #2: Ditch and Switch
I often refer to the
Ditch and Switch
philosophy of moving away from toxic products in your household as they run out.
Bobbi also believes that this is the best way to integrate a toxin-free lifestyle into your household.
As you run out of your supplies of personal healthcare and cleaning products one by one, you replace each item with one that is chemical free.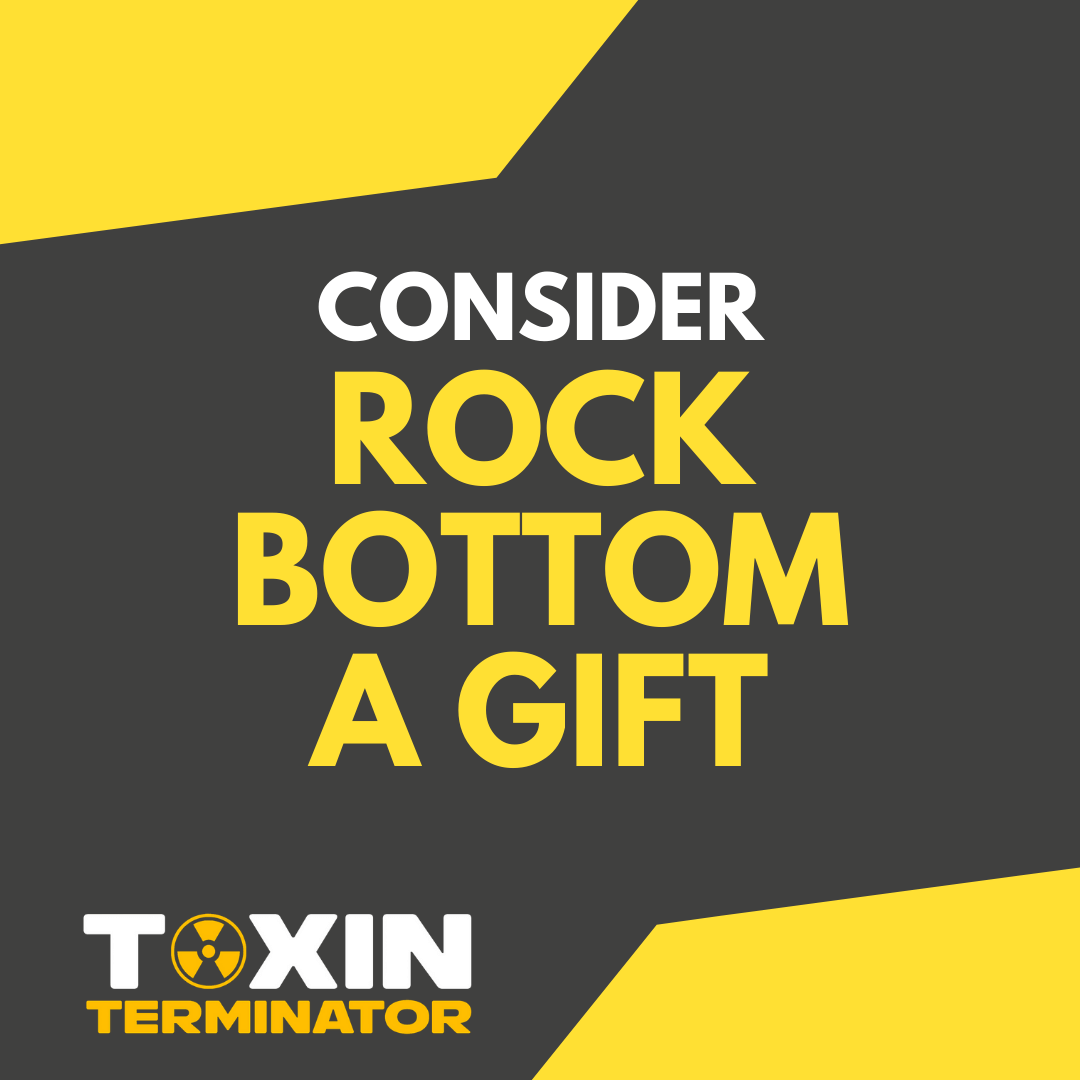 Tip #3: Feed to Thrive
Choosing to eat organic can be challenging especially for those that find it financially hard to justify the higher cost.
Bobbi suggests that if you can only purchase one organic item, make sure it's dairy because milk and butter have high concentrations of pesticides.
And if you are able to buy organic fruits, choose fruits that are thin-skinned like apples, strawberries or grapes.
Also ensure that you eat plenty of cruciferous vegetables like cabbage, broccoli and cauliflower because they are amazing at detoxifying your body from the inside.
We all need to make an effort to consciously remember to feed our bodies the things that will make it thrive. And as parents, we have a responsibility to our children to role model these behaviours so that they can thrive as they get older.
The Wiggles Away Program
The choices Bobbi incorporated into her family's life have made a huge difference and has given her renewed energy and hope.
Like me, she is inspired by helping people and reducing their suffering in whatever way she can.
Because of her experience working with children with ADHD and autism, and realizing the benefits that impacted her family through the toxin-free lifestyle, it became clear she had to come up with a program to offer her community.
She developed a product called
Wiggles Away
. It is a program that teaches you how sensory processing, toxins, nutrition, structure and routine all play an important role in you and your family's ability to focus and concentrate.
Connect with Bobbi
Watch a short trailer video for this episode below:
Abundant Blessings,
Aimee Carlson
The Toxin Terminator
CITRUS CBD OIL
With Nature's Ultra CBD and a splash of Grapefruit and Orange essential oils from Young Living, our Citrus CBD Oil is energizing and refreshing.
CALM CBD ROLL-ON
Calm CBD Roll-On from Nature's Ultra creates a peaceful environment that will help relax and quiet your mind. Infused with Young Living Essential Oils, Calm is perfect for when you're trying to wind down for the night.
CBD MUSCLE RUB
Soothe your tired muscles with CBD Muscle Rub! It takes the hot-and-cold sensation of menthol and gives it a boost with Nature's Ultra CBD and an array of Young Living essential oils: Camphor, Clove, Helichrysum, Lemon, Peppermint, Tea Tree, Wintergreen, and more. These ingredients work in perfect harmony to soothe your hard-working body.