Aug 26, 2019 08:42 AM Central
Aimee Carlson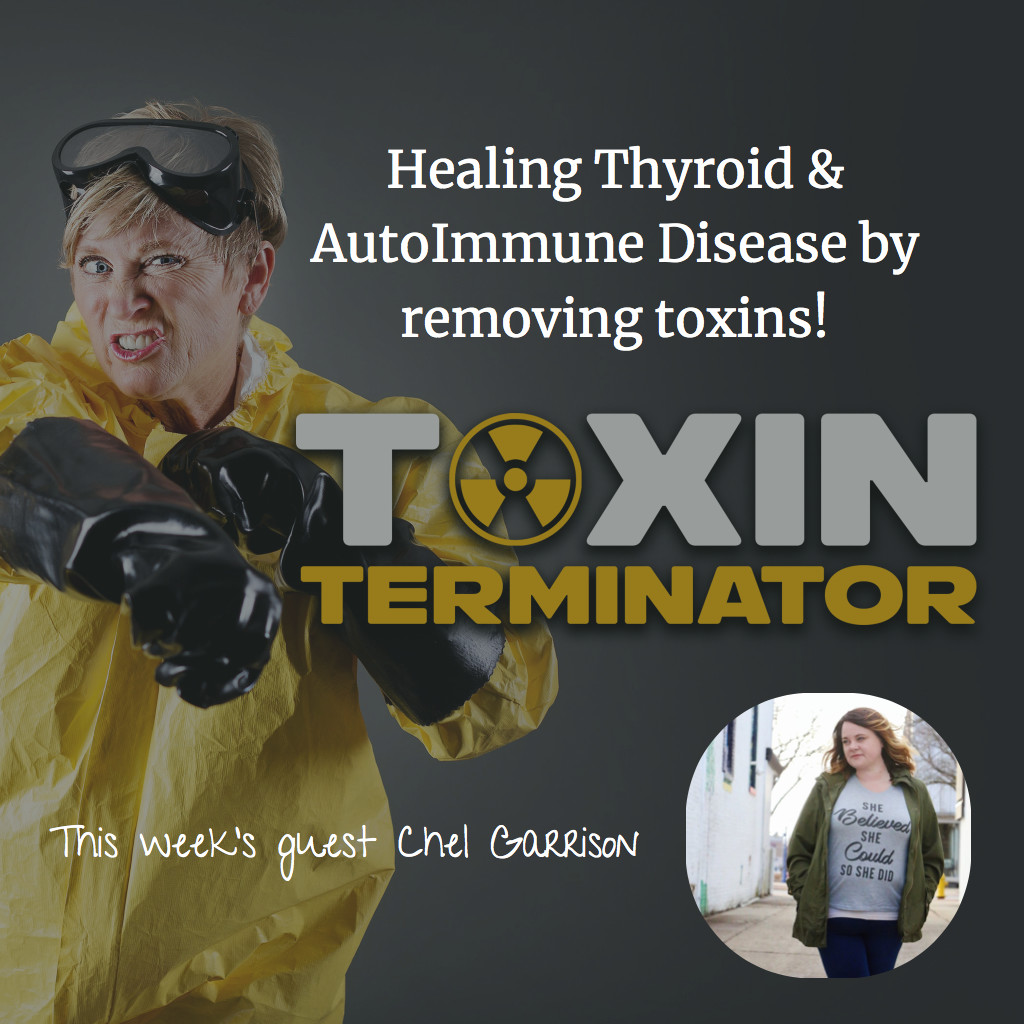 Happy Monday !!
I have a brand new episode of The Toxin Terminator loaded!! I can't wait for you to meet my friend Chel Garrison, I know you will find her to be as much of an inspiration as I did!!
Chel Garrison has battled not just one, but THREE autoimmune diseases. She has conquered them through plant-based nutrition and getting rid of toxins. She has created a life of cleansing balance and building that has made all the difference for her and her family. She is a mentor, coach, and speaker and is passionate about helping others create steps to reach their health and wellness goals.
On this episode:
Hear about Chel's discovery that she had THREE autoimmune issues.
Chel breaks down the deficiencies that led to a brutal cycle of thyroid issues and psoriasis.
Understand the difference between starving your body and fueling it correctly.
Learn how sugar feeds infection.
Chel and Aimee discuss when it's appropriate to "fire your doctor."
Hear what common substance fuels psoriasis.
Follow Chel's health journey from beginning with food to dealing with external substances like fragrance.
Come to understand whether size really equals health.
Discover why a pastor's wife is "taking Sundays off."
Would you like to connect with Chel?
Chel Garrison:
I'd love to hear your feedback on the podcast!! Make sure to leave a rating & review and please share with your friends. I don't know if you're like me, but when I'm listening to something, there is always someone who comes to mind that I think would enjoy what I'm listening to or reading!!
I hope you have a great week!!
As we discuss recharging our bodies, I have to tell you that using these two essential oils have been a lifesaver for my adrenals!! I find nutmeg to irritate my skin on it's own, so I use a bit of coconut oil. Apply 1-2 drops of
NUTMEG
over adrenals (found on mid back just about an inch on either side of your spine) first thing in the morning. I then apply a drop of
ENDOFLEX
over my thyroid and a drop or two over my adrenals as well! Check out the picture below. The adrenal glands are the yellow on top of the kidneys. Need to get some of these oils?
CLICK HERE TO GET STARTED