Aug 26, 2019 08:42 AM Central
Aimee Carlson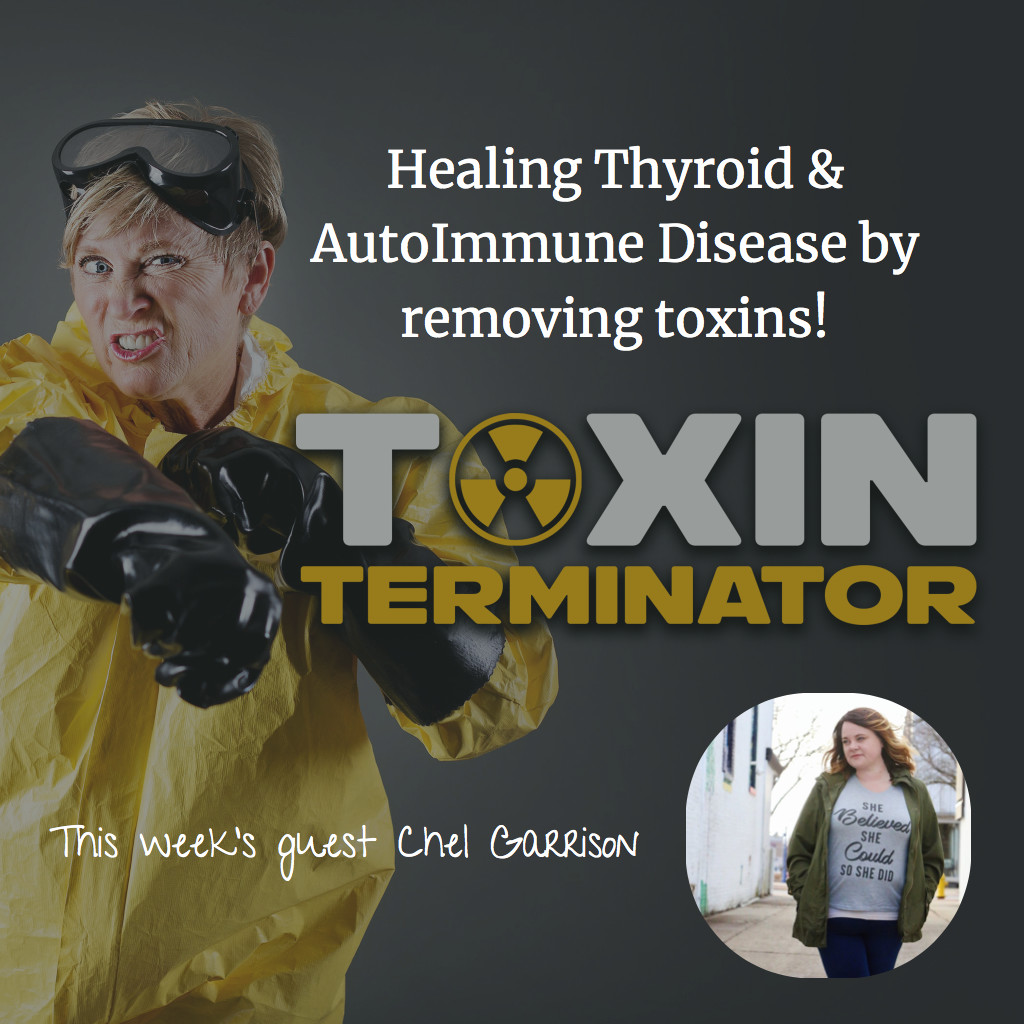 Happy Monday !!
I have a brand new episode of The Toxin Terminator loaded!! I can't wait for you to meet my friend Chel Garrison, I know you will find her to be as much of an inspiration as I did!!
Chel Garrison has battled not just one, but THREE autoimmune diseases. She has conquered them through plant-based nutrition and getting rid of toxins. She has created a life of cleansing balance and building that has made all the difference for her and her family. She is a mentor, coach, and speaker and is passionate about helping others create steps to reach their health and wellness goals.
On this episode:
Hear about Chel's discovery that she had THREE autoimmune issues.
Chel breaks down the deficiencies that led to a brutal cycle of thyroid issues and psoriasis.
Understand the difference between starving your body and fueling it correctly.
Learn how sugar feeds infection.
Chel and Aimee discuss when it's appropriate to "fire your doctor."
Hear what common substance fuels psoriasis.
Follow Chel's health journey from beginning with food to dealing with external substances like fragrance.
Come to understand whether size really equals health.
Discover why a pastor's wife is "taking Sundays off."
Would you like to connect with Chel?
Chel Garrison:
I'd love to hear your feedback on the podcast!! Make sure to leave a rating & review and please share with your friends. I don't know if you're like me, but when I'm listening to something, there is always someone who comes to mind that I think would enjoy what I'm listening to or reading!!
I hope you have a great week!!
CITRUS CBD OIL
With Nature's Ultra CBD and a splash of Grapefruit and Orange essential oils from Young Living, our Citrus CBD Oil is energizing and refreshing.
CALM CBD ROLL-ON
Calm CBD Roll-On from Nature's Ultra creates a peaceful environment that will help relax and quiet your mind. Infused with Young Living Essential Oils, Calm is perfect for when you're trying to wind down for the night.
CBD MUSCLE RUB
Soothe your tired muscles with CBD Muscle Rub! It takes the hot-and-cold sensation of menthol and gives it a boost with Nature's Ultra CBD and an array of Young Living essential oils: Camphor, Clove, Helichrysum, Lemon, Peppermint, Tea Tree, Wintergreen, and more. These ingredients work in perfect harmony to soothe your hard-working body.