Jan 24, 2019 02:03 PM Central
Aimee Carlson
As you can see there are so many reasons we should be incorporating weights into our workout routines! Weights are not just for the body builders!
Let's dig more into the benefits I mentioned on my video blog!
Lose Body Fat ~ weight training is going to build muscle in our bodies. As our lean muscle mass increases, so does our metabolism. Research is finding that just working out with weights two to three times per week will increase your muscle gain by 2lbs while losing 3.5lbs of fat. How cool is that???
Burns more calories ~ weight training raises our metabolism for up to 24 hours after working out. This breaks down the fat stored in our bodies.
Improves Posture & Reduces Back Pain ~ by building muscle in our core-back, shoulders and abs- we can help correct poor posture. Having a strengthened core helps to alleviate much of that lower back pain we experience when sitting at our desk too long or standing for extended periods of time.
Enhances Mood & Reduces Stress ~ Yes please!! Anything I can do to help here, I am all for it. When we workout with weights we are releasing endorphins, neurotransmitters, that prevent pain. This improves our mood and helps us fight depression, while stimulating the mind and improving our alertness and boosting energy. Win!!
Decreases the risk of Osteoporosis ~ during weight training we are increasing bone density which reduces the risk of fractures and broken bones. It also will increase spinal bone density to create a healthy spine. For me, I have all the risk factors, blonde hair, blue eyes, fair-skinned and I'm thin. So anything I can do to decrease my risk is added to my routine!
Better Heart Health ~ with just 45 minutes of moderate to intense strength training we can experience a 20% decrease in blood pressure. A study has found that these effects persisted for about 30 minutes after the end of the training session and continued as long as 24 hours for those who regularly trained for 30-45 minutes just a few times a week.
These are some pretty convincing benefits to make me add some weight training into my fitness routine, how about you???
Make sure to grab my FREE Beginners Weight Training Plan
HERE
!
You can catch my weekly video blogs by subscribing to my channel. Just click the photo below!!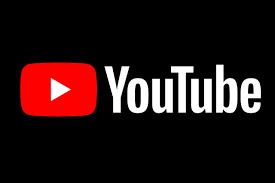 Want to join a community that are enjoying a healthy lifestyle? I created a FaceBook Page, Transforming Lives, just for you!! Click the FaceBook logo to get directed to our group!!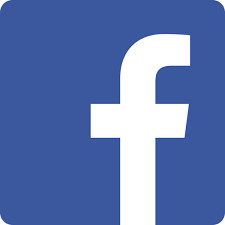 Please feel free to share this blog with your friends. Got questions? Have a topic you'd like me to address? Leave your comments below! I love to engage with you all!!
Blessings,
Aimee Carlson
CITRUS CBD OIL
With Nature's Ultra CBD and a splash of Grapefruit and Orange essential oils from Young Living, our Citrus CBD Oil is energizing and refreshing.
CALM CBD ROLL-ON
Calm CBD Roll-On from Nature's Ultra creates a peaceful environment that will help relax and quiet your mind. Infused with Young Living Essential Oils, Calm is perfect for when you're trying to wind down for the night.
CBD MUSCLE RUB
Soothe your tired muscles with CBD Muscle Rub! It takes the hot-and-cold sensation of menthol and gives it a boost with Nature's Ultra CBD and an array of Young Living essential oils: Camphor, Clove, Helichrysum, Lemon, Peppermint, Tea Tree, Wintergreen, and more. These ingredients work in perfect harmony to soothe your hard-working body.