Dec 18, 2018 10:15 AM Central
Aimee Carlson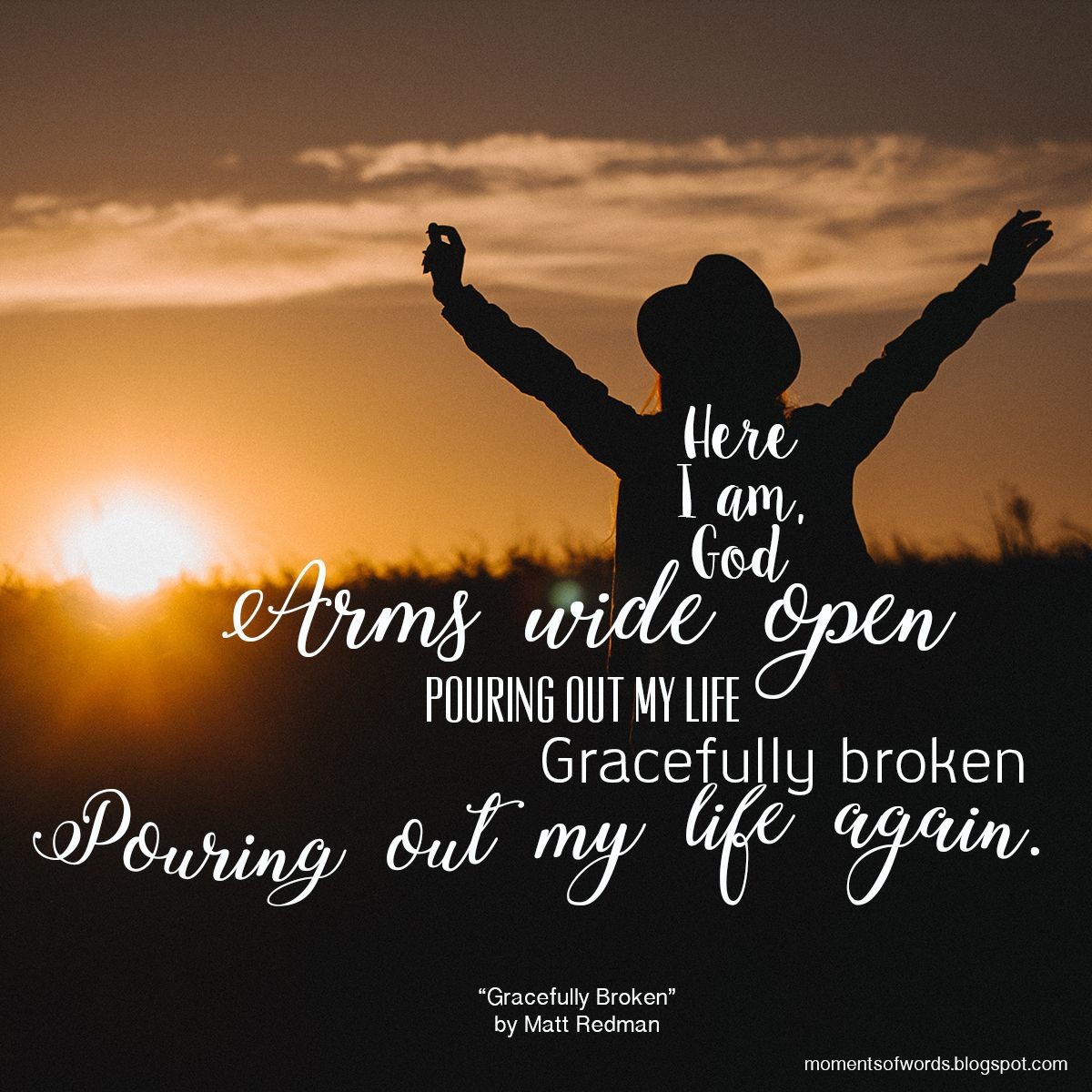 What a powerful and emotional blog to write and shoot! I am in awe at what great things God has provided for me and healed me through. If you didn't get a chance to check out the video portion, you can catch it right here:
As I promised, here is the story about the glow stick in it's entirety!!
Gracefully Broken!
I was in Dollar Tree last night, and there was a lady and two kids behind me in the LONG line. One was a big kid, and the other one was a toddler. The bigger one had a pack of glow sticks, and the toddler was screaming for them. The Mom opened the pack and gave him one which stopped his tears. He walked around with it smiling; but then the bigger boy took it, and the toddler started screaming again. Just as the Mom was about to fuss, the older child bent the glow stick and handed it back to the toddler. As we walked outside at the same time, the toddler noticed that the stick was now glowing; and his brother said, "I had to break it so that you could get the full effect from it."
I almost ran, because l could hear God saying to me, "I had to break you to show you why I created you. You had to go through it so you could fulfill your purpose."
That precious child was happy just swinging that "unbroken" glow stick around in the air, because he didn't understand what it was created to do - which was "glow".
There are some people who will be content just "being," but some of us that God has chosen... we have to be "broken."
We have to get sick.
We have to lose a job.
We go through a divorce.
We have to bury our spouse, parents, best friend, or our child...
In those moments of desperation, God is breaking us. But... when the breaking is done, then we will be able to see the reason for which we were created. So when you see us glowing, just know that we have been broken but healed by His Grace and Mercy!!!
It's so powerful to know that when a person is "glowing", there is so much story there that we just do not know about! How wonderful to have a Father that loves us so much, that he heals us and it is in this healing that we find what our Purpose is!! As I stated in the video, I challenge you to do three things:
1. Release that which does not serve you.
2. Accept what God is placing on your heart.
3. Believe that you are worth it.
Not sure how to accomplish these 3 steps? Not to worry, I am giving you some of my best tips in this free guide to help walk you through these 3 steps. Just click the link below!
If you found this content valuable, make sure you share with your friends!!
As we discuss recharging our bodies, I have to tell you that using these two essential oils have been a lifesaver for my adrenals!! I find nutmeg to irritate my skin on it's own, so I use a bit of coconut oil. Apply 1-2 drops of
NUTMEG
over adrenals (found on mid back just about an inch on either side of your spine) first thing in the morning. I then apply a drop of
ENDOFLEX
over my thyroid and a drop or two over my adrenals as well! Check out the picture below. The adrenal glands are the yellow on top of the kidneys. Need to get some of these oils?
CLICK HERE TO GET STARTED