Nov 8, 2018 01:44 PM Central
Aimee Carlson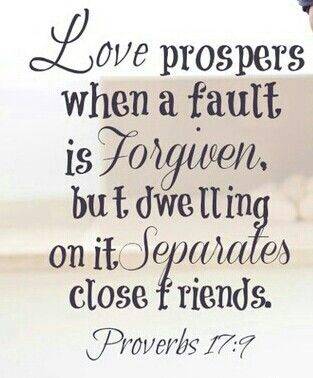 Can we really speak life over ourselves, our marriages, our families, businesses and friends if we are giving power to negative thoughts in our head?
I don't know about you, but I need to make sure my thoughts and deeds are matching my words. So how do you accomplish this?
Here are 3 simple steps I take daily to keep myself in a place where my thoughts, deeds and words are speaking life.
1. I daily spend 15 minutes in prayer, meditation and time for journaling my thoughts.
2. Whenever a negative experience enters my head, I choose to dwell on something else. I say, "not today Satan!"
3. I look for the positive in people, places and things. Even if all I can find is that they too are a child of God.
These are easiest when we are in a good place. I challenge you to try one or all of them when you are struggling! It's made a big difference for me.
Make sure you watch my live video on more of my thoughts on this topic:
Would you like to join our community on FaceBook where we share helpful tips in enjoying a healthy lifestyle? We cover tips on physical, emotional and mental health and everything in between!!
CITRUS CBD OIL
With Nature's Ultra CBD and a splash of Grapefruit and Orange essential oils from Young Living, our Citrus CBD Oil is energizing and refreshing.
CALM CBD ROLL-ON
Calm CBD Roll-On from Nature's Ultra creates a peaceful environment that will help relax and quiet your mind. Infused with Young Living Essential Oils, Calm is perfect for when you're trying to wind down for the night.
CBD MUSCLE RUB
Soothe your tired muscles with CBD Muscle Rub! It takes the hot-and-cold sensation of menthol and gives it a boost with Nature's Ultra CBD and an array of Young Living essential oils: Camphor, Clove, Helichrysum, Lemon, Peppermint, Tea Tree, Wintergreen, and more. These ingredients work in perfect harmony to soothe your hard-working body.