Sep 4, 2018 10:04 AM Central
Aimee Carlson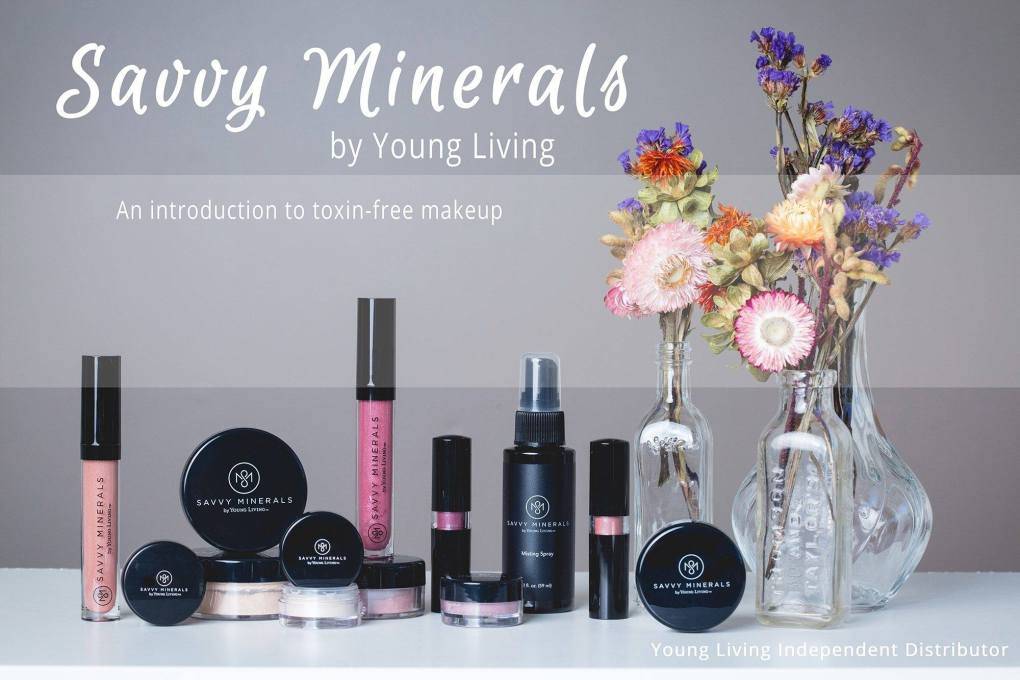 As women, we are applying over 300 toxic chemicals to our bodies before we even get out of the house!! We should not have to compromise quality for beauty. AND we don't have to! Savvy Minerals was designed and created to bring amazing women like YOU a makeup that works, with only the finest ingredients that are beneficial to our skin!!
Check out the ingredients we definitely want to be avoiding in our beauty routines:
Safe and natural does not have to mean inferior!! Check out the amazing ingredients in Savvy Minerals: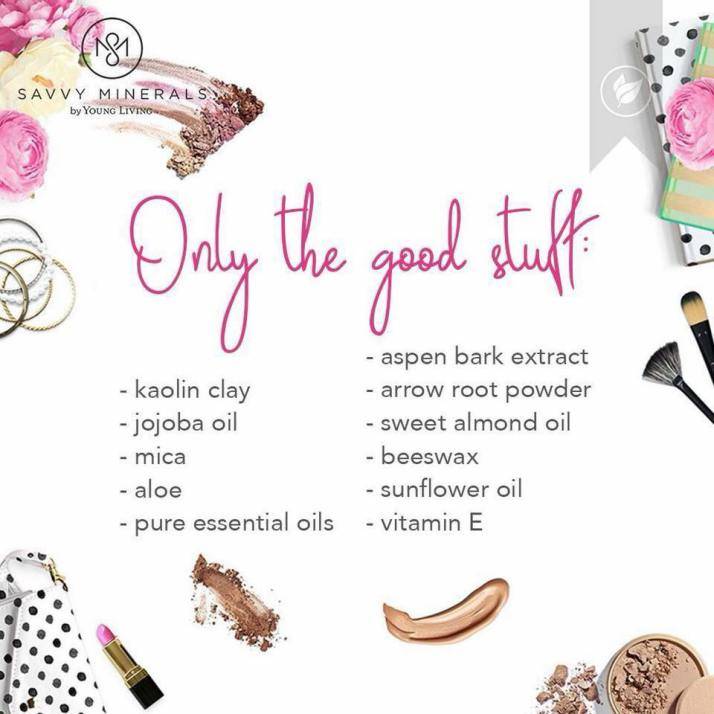 Aspen Bark ~ has skin softening properties and acts as a natural preservative. Bye Bye nasty parabens!!
Kaolin Clay ~ removes impurities such as grime, dirt and pollution and germs from the pores. Hello, clear skin!
Mica ~ is a completely safe mineral that gives pure pigment color to our Savvy makeup.
When I tried this makeup, I had been using liquid foundation. So I was not entirely sure for my aging skin a mineral makeup was going to be best for me. The secret in using mineral makeup is in the misting spray and following these simple tips for using makeup to enhance our maturing skin!! And the best part, the longer I use Savvy Minerals, the better my skin is looking. I no longer have uneven skin tone and blemishes!!
We now have these amazing products featured in a Premium Starter Kit!! You get everything you need to switch to a safe, natural product for only $150!! That's a savings of over $50!! Just click the link below and select "Other Premium Starter Kits". Need help choosing the right one? Let's connect and we can do a color matching!!
I want to hear from you!! Leave me your comments below on what you are finding the most value in! Have a topic you'd like me to address? Let me know!! I do respond to all comments and emails!!
Get more great resources on this amazing healthy lifestyle in our exclusive FaceBook Group!!
As we discuss recharging our bodies, I have to tell you that using these two essential oils have been a lifesaver for my adrenals!! I find nutmeg to irritate my skin on it's own, so I use a bit of coconut oil. Apply 1-2 drops of
NUTMEG
over adrenals (found on mid back just about an inch on either side of your spine) first thing in the morning. I then apply a drop of
ENDOFLEX
over my thyroid and a drop or two over my adrenals as well! Check out the picture below. The adrenal glands are the yellow on top of the kidneys. Need to get some of these oils?
CLICK HERE TO GET STARTED