Aug 22, 2018 05:47 PM Central
Aimee Carlson
Did you know that the laundry room can have the most toxic chemicals in our home? I talked about a few ingredients in my video, but let's take a deeper look at those.
Sodium Lauryl Sulfate (also known as SLS):
What it is ~ it is an emulsifier and foaming agent added to many of our personal care products.
Dangers ~ it is a known carcinogen, neurotoxicity, organ toxicity, skin irritation and endocrine disruption. There are over 60,000 studies on Pubmed on the dangers of this chemical!
Fragrance:
What it is ~ More than 95 percent of the
chemicals
in synthetic fragrances are derived from petrochemicals. These chemicals include: benzene derivatives, aldehydes,
phthalates
, and a slew of other known toxins that are capable of causing cancer, birth defects, nervous-system disorders and allergies—some of which are cited on the EPA'
s hazardous waste
list.
Dangers ~ Environmental Working Group
(EWG)
researchers found more than 75 percent of products listing the ingredient "fragrance" contained phthalates (THAL-ates) which have been shown to
disrupt hormone activity
, reduce sperm counts, and cause reproductive malformation, and have been linked to liver and breast cancer, diabetes, and obesity.
Optical Brighteners:
An optical brightener, found in some laundry detergents, makes fabrics appear brighter. It coats clothing in the washing machine and sticks to fabric even after rinsing. Optical brighteners can cause skin irritation. Some, like triazine-stilbenes, do not break down easily and can accumulate in the environment, where they can be toxic to aquatic life. These chemicals are not allowed in some third-party certification standards for green cleaners. Avoid them when you can.
Homemade Laundry Soap:
Total Time: 5 minutes
INGREDIENTS:
1 bar grated castile soap
2 cups washing soda
1 cup baking soda
(If you choose)
15 drops lavender essential oil
15 drops peppermint essential oil
Combine all ingredients and store in an airtight container.
Use 1/4 cup per large load (adjust accordingly, especially for high-efficiency washers, for which you may want to wait until the water runs through soap dispenser).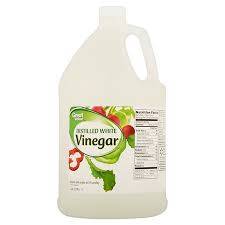 Use white vinegar in place of fabric softener.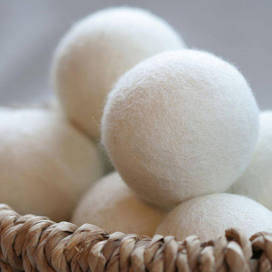 Use wool dryer balls in place of dryer sheets.
Are you like me? I made so many products myself when I first began my health & wellness journey. As I got busier I just found I didn't have the time to make them. And there are some people too, that just don't want the hassle!! I hear you. I have found a company that I have researched and absolutely love and trust all their products. They are the only products I will use with my family. Want to learn more?
I appreciate each of you and hope that you are getting value from my content. Make sure to let me know if you have specific topics you want to hear about!!
CITRUS CBD OIL
With Nature's Ultra CBD and a splash of Grapefruit and Orange essential oils from Young Living, our Citrus CBD Oil is energizing and refreshing.
CALM CBD ROLL-ON
Calm CBD Roll-On from Nature's Ultra creates a peaceful environment that will help relax and quiet your mind. Infused with Young Living Essential Oils, Calm is perfect for when you're trying to wind down for the night.
CBD MUSCLE RUB
Soothe your tired muscles with CBD Muscle Rub! It takes the hot-and-cold sensation of menthol and gives it a boost with Nature's Ultra CBD and an array of Young Living essential oils: Camphor, Clove, Helichrysum, Lemon, Peppermint, Tea Tree, Wintergreen, and more. These ingredients work in perfect harmony to soothe your hard-working body.