Mar 14, 2022 08:43 AM Central
Aimee Carlson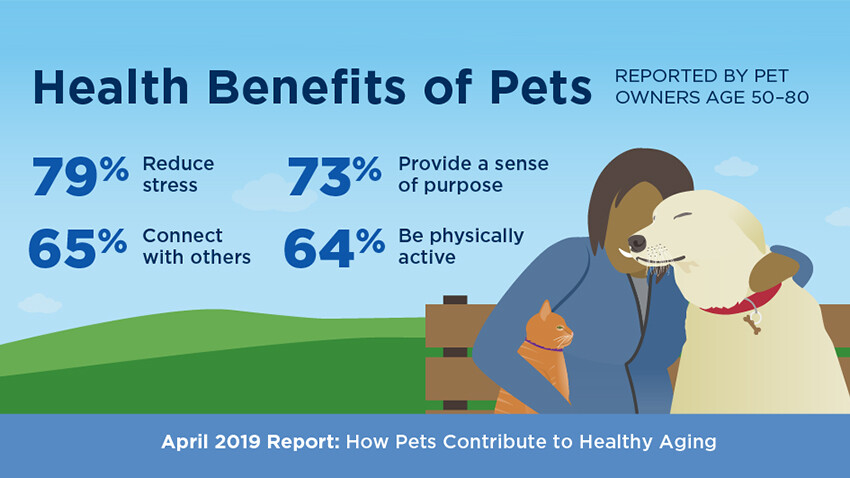 Hey there!
In today's final post about natural stress
relief, we're going to encourage you to
spend more time interacting with animals!
I so miss having our dog and cats, however
our lifestyle right now is just not the best for
pets. Don't worry, I get my fill with all the
neighbors dogs when we are out walking.
Many studies have shown that interacting
with animals greatly reduces our stress
levels. And you don't even need to adopt
one in order to benefit from it, although
there are plenty of domesticated animals
in dire need of a forever home.
People around the world turn to animals
for emotional support, and for a good
reason. This type of interaction actually
lowers cortisol, which is a steroid hormone
that triggers a negative response to any
type of stress.
The less cortisol that you have in your
system, the calmer you'll feel whenever
you're in a stressed situation.
Interacting with animals also increases
oxytocin, which is a hormone that actually
reduces stress. So the more you play with
animals, the more oxytocin your body
produces, and the happier you feel overall.
If you don't consider yourself to be an
animal person, then at least keep in mind
that animals reduce stress without necessarily
having hands on interactions. Oh yes, this
is new to me too!
To use animals as a way to naturally reduce your
stress, you can:
-Watch animal videos online- There are plenty of
funny dog, cat and farm animal videos found on
YouTube that are sure to make you smile.
-Observe an animal slideshow- These are simply
pictures of cute animals in video format.
-Visit a farm-Spend time with Bessie the cow, goats,
chicken, and more.
-Take a trip to your local zoo.
-Adopt one!
-And if you do have a pet, consider taking them
to nursing homes that allow our furry friends to
visit. You will be doing a double dip on your
anxiety and stress relief while greatly helping
the residents!
The last suggestion is definitely a long-term
commitment, so if you're thinking of going that
route then consider interacting with a few
animals at your local shelter. See what type
of animal you're drawn to, spend some time with
it and then see how you feel.
The more you spend time doing any of these in
your spare time, the calmer you'll feel.
You may even find yourself thinking about dogs
whenever you're in a stressful situation, or going
for a horse ride when your workload keeps piling up.
The most important thing is keep your stress
levels down, so find the right type of animal
for your personality type. When it comes to dogs,
a high energy dog may not be the right one that
you're looking for. So take your time and enjoy
yourself.
And consider watching short animal videos throughout
your day, as a way to keep yourself calm and focused.
We hope you've enjoyed this blog series about
natural ways to alleviate stress. We wish you
nothing but the best and pray for a healthy
journey toward a happy, stress-free life!
We're going to stay with the mind for the next
series and we'll be concentrating on the toxins
we're exposed to both inside and out!
Until then,
Aimee Carlson
The Toxin Terminator
PS: Tell me, which natural stress relief have you found the most helpful? Remember, we had 6 we discussed!
As we discuss recharging our bodies, I have to tell you that using these two essential oils have been a lifesaver for my adrenals!! I find nutmeg to irritate my skin on it's own, so I use a bit of coconut oil. Apply 1-2 drops of
NUTMEG
over adrenals (found on mid back just about an inch on either side of your spine) first thing in the morning. I then apply a drop of
ENDOFLEX
over my thyroid and a drop or two over my adrenals as well! Check out the picture below. The adrenal glands are the yellow on top of the kidneys. Need to get some of these oils?
CLICK HERE TO GET STARTED