Sep 25, 2020 01:34 PM Central
Aimee Carlson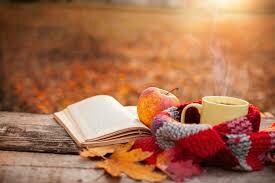 Fall has certainly arrived and have I got a gift just for you! I've created a Fall Diffuser Blend eBook and it's yours FREE!!
Not only will you be bringing the cozy scents of fall into your home, but you'll be creating better air quality and your emotions will thank you!
Not all essential oils are created equally. Did you know that Young Living owns their farms and has partner farms all across the globe? They have the strictest guidelines called their Seed to Seal promise, ensuring you pure essential oils every time! These are the only essential oils I use for me and my family. You can check them out here:
www.aimeecarlson.com/start
---
October we'll start seeing all those pink ribbons as we celebrate Breast Cancer Awareness Month. I've had the honor and privilege to work with 25 women to bring you more than awareness. We are survivors, doctors, coaches and women passionate about empowering women to live a healthy, preventative lifestyle!! We've planned a 7-Day Educational Event right on Facebook, where you'll learn more about:
Stress
Mental Fog
Birth Control
Fertility
Estrogen Dominance
Detox
Hormone Disrupting Products
Thermography
And so much more!!
---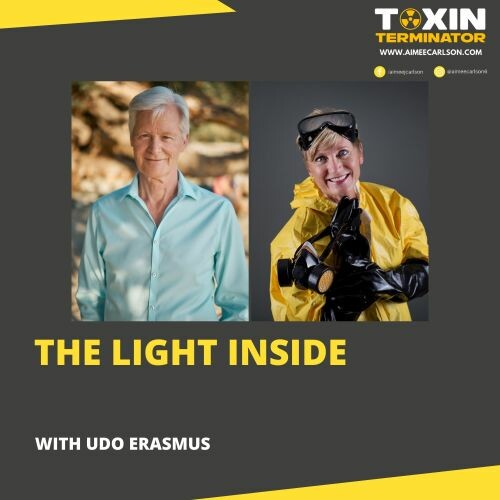 In this episode of Toxin Terminator, Aimee is joined by Udo Erasmus. The legendary Udo Erasmus is the founder of Udo's Choice - found in Whole Foods and other health food stores worldwide. Udo first pioneered Flax Seed Oil after deep research as a result of being poisoned by pesticides. He also invented the machinery and method that brought healthy oils to the marketplace. Udo is an acclaimed author, speaker, and expert on TOTAL SEXY HEALTH. He has an 8 step process that takes into consideration all of the elements of whole health that include our mental health, presence and awareness, our life energy, and being in harmony with nature and humanity. Udo is a presenter at Tony Robbins and Deepak Chopra's events. He has sold over 250,000 books. Udo's curiosity began at the very young age of 6 as he experienced first-hand how people went through life being refugees during World War II. He desired to learn how people could live in harmony and has spent his entire life devoted to this, starting with bio-science to psychology and then personal development.
My favorite quote from the interview, "Peace is always everywhere, but only peace knows that."
In this episode we will discuss:
How your body is like a construction site
What every single human yearns for and exactly where the answers are!
Why people are destroying each other and our planet
And more!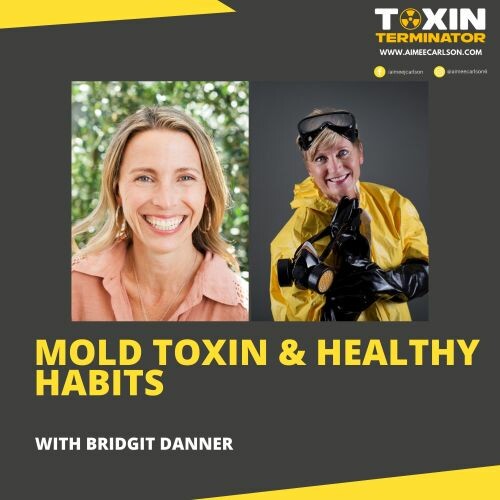 In this episode of Toxin Terminator, Aimee is joined by Bridgit Danner. Licensed acupuncturist and certified functional diagnostic nutrition practitioner, Bridgit ran a very busy integrative medical clinic for 10 years. After losing everything to toxic mold, Bridgit is now educating others about toxins and how to detoxify with a functional healthcare approach.
In this episode we will discuss:
Bridgit's personal story of how mold toxicity affected her life
What steps she took to overcome mold
Some of Bridgit's interesting healthy habits
And more!
---
Are you ready to make the changes you need today so that you can have the future you desire? The choices we make every single day are affecting what 80 is going to look like for us. Let me help you incorporate easily into your already busy schedule a few small changes you can make that will have a huge impact on your overall health! Now offering 2 simple ways to work with me:
Learn at your own pace in my 5-Day Video Course. I'm walking you room by room showing you exactly what to get rid of now and the safe alternatives!
Maybe you need the community?? If you're like me, having others join you is a great way to be accountable and do what you said you were going to do. Am I right? If this is you, I've got a 30-Day Group Coaching Program that's got your name written on it! Here, you'll get a one on one call to make sure I understand where you are, daily plans to make it easy for you, a community to cheer you on and weekly virtual meetings where we check in on each other, ask questions, share our wins, and form friendships that will last a lifetime!!
---
I'm always wanting to hear from you! I so appreciate your support and encourage you to keep learning new things every day, because it's the small things done consistently that will have the biggest impact on you!
Abundant Blessings,
Aimee Carlson
The Toxin Terminator
CITRUS CBD OIL
With Nature's Ultra CBD and a splash of Grapefruit and Orange essential oils from Young Living, our Citrus CBD Oil is energizing and refreshing.
CALM CBD ROLL-ON
Calm CBD Roll-On from Nature's Ultra creates a peaceful environment that will help relax and quiet your mind. Infused with Young Living Essential Oils, Calm is perfect for when you're trying to wind down for the night.
CBD MUSCLE RUB
Soothe your tired muscles with CBD Muscle Rub! It takes the hot-and-cold sensation of menthol and gives it a boost with Nature's Ultra CBD and an array of Young Living essential oils: Camphor, Clove, Helichrysum, Lemon, Peppermint, Tea Tree, Wintergreen, and more. These ingredients work in perfect harmony to soothe your hard-working body.