Sep 11, 2020 01:58 PM Central
Aimee Carlson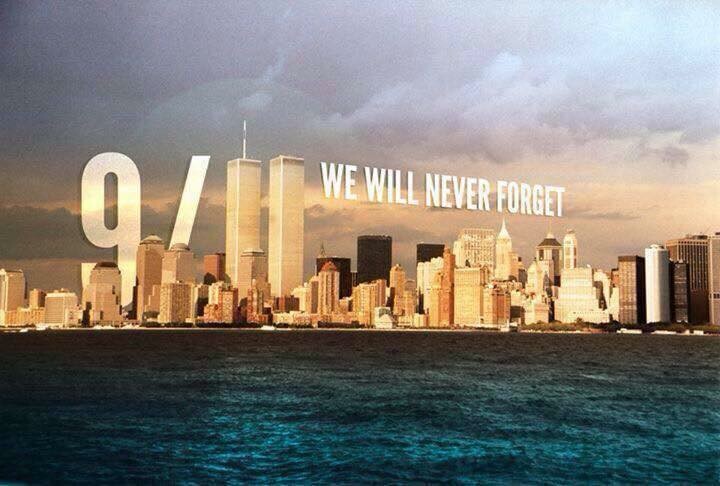 Today's newsletter is coming out on a date that many of us will never forget. I can remember working in one of the stores when I heard the news and we were just glued to our tv's the rest of the day. In complete disbelief as to what just happened. And the horror of what so many were going through. What I do remember most, is how we came together as a nation afterward. I still believe that people are inherently good.
This week I had two amazing guests on the podcast. Let's take a peek at those episodes:
In this episode of Toxin Terminator, Aimee is joined by Rachel Varga BScN, RN, CANS. She is a Board Certified Aesthetic Nurse Specialist since 2011 with over 18,000 procedures performed, an international clinical trainer, celebrity skin expert, speaker, and academically published award-winning author in the field of plastic and aesthetic nursing. Through education on skin care, skin and laser rejuvenation, non-surgical solutions, and healing lifestyle practices, Rachel helps inspire others with her unique toolkit to navigate and strategize aging impossibly well - using the SCIEN
CE of BEAUTY.
In this episode we will discuss:
Testing for best Skin Care options
Non-Toxic at home Skin Care-how do we blend science with holistic skincare choices
How true beauty comes from within and our favorite self-care routines
Some of women's biggest frustrations with skincare products and treatments
In this episode of Toxin Terminator, Aimee is joined by Dr. Nima Rahmany. Chiropractor turned Edutainer. Dr Nima is an expert in helping people overcome transitional anxiety and live empowered lives. He's helped thousands heal from the stress and anxiety caused by living out of alignment with their truth through his revolutionary program, The Overview Method.
In this episode we will discuss: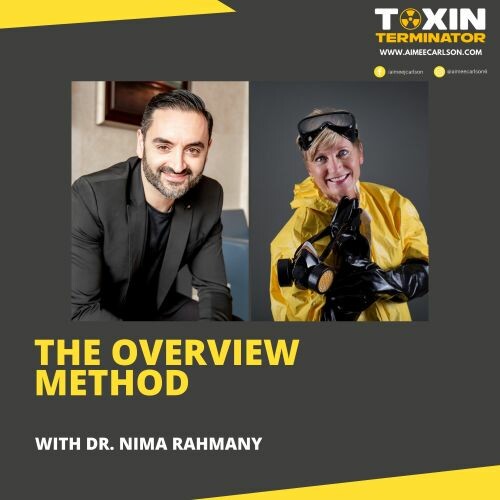 How trauma is both physical and emotional and they are one; you can't have one without the other
How our reactions today are caused by unresolved emotions from childhood
That to truly heal, we need to work with the inner child
How we can learn to model emotions for us, for our kids and our grandkids

As the Toxin Terminator, I am always looking for ways to remove those toxins from our everyday lives. I believe that we have to remove our hand from the fire in order to have optimal health. It's just a piece of the puzzle in living a healthy lifestyle. We also need to be looking at ways that we can support our bodies natural detoxifcation system. It truly is a beautiful system, when it works properly and when we are not overloading it. Wouldn't you agree?
Today I want to give you a great tip on helping to do just that with lots of great recipes! We hear it all the time...DRINK PLENTY OF WATER!! But what is plenty? You should be drinking at least half your body weight in ounces of water each day. So for a person who weighs 150 pounds, you would want to drink 75 oz of water each day.
But, I hear from so many people. I can't stand plain water and it's just difficult to make sure I'm doing that every day. So let's start with some benefits so you can get into the right mindset to make this easier for you:
Keeps your body temperature within a normal range.

Smooths and softens your joints.

Protects your spine.

Helps eliminate waste through urine, sweat, and bowel movements.

Helps sustain endurance when working out.

Quickens your brain function.
Next, how about a few tips to help complete the task at hand:
1. Keep a water bottle close by.

2. Skip sugary drinks. Although you're getting fluid from juice, soda, or alcohol, water is the best source for hydration.

3. Drink a glass of water before and during each meal.

4. Hydrate before, during, and after sweating it out at the gym.

5. Try these mouth-watering recipes!



---
I am now offering 3 ways for you to make your home the Toxin-Free Environment you need for you and your family! Let's make sure our next generations learn how to create optimal health and move the numbers in the right direction. It's time to have optimal sleep, laser focus, and the energy you desire!
1. You can hire me to come into your home for a 1-day Intensive Consult. I will walk through every room in your home identifying exactly what to remove and show you the safe alternatives! Make the leap in one-step!!
2. I am offering Group Coaching for one month. This is done in a private membership area, where I have weekly challenges, homework, and we meet in a group environment for Q&A and accountability virtually!
3. Or, you can take my 5-Days to a Toxin-Free Home Course where I'm walking you room by room showing you what to get rid of now and the safe replacements. I include 10 downloads to help you create that toxin-free home and you get my Toxin-Free Home Shopping Guide FREE!
CITRUS CBD OIL
With Nature's Ultra CBD and a splash of Grapefruit and Orange essential oils from Young Living, our Citrus CBD Oil is energizing and refreshing.
CALM CBD ROLL-ON
Calm CBD Roll-On from Nature's Ultra creates a peaceful environment that will help relax and quiet your mind. Infused with Young Living Essential Oils, Calm is perfect for when you're trying to wind down for the night.
CBD MUSCLE RUB
Soothe your tired muscles with CBD Muscle Rub! It takes the hot-and-cold sensation of menthol and gives it a boost with Nature's Ultra CBD and an array of Young Living essential oils: Camphor, Clove, Helichrysum, Lemon, Peppermint, Tea Tree, Wintergreen, and more. These ingredients work in perfect harmony to soothe your hard-working body.