Aug 21, 2020 12:06 PM Central
Aimee Carlson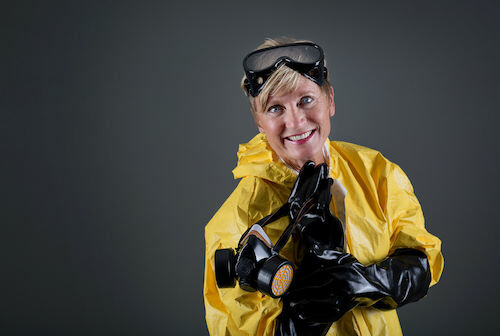 I'm not sure what back to school is going to look like in your area, but I do know one thing, it's going to be full of chemicals. Chemicals that can cause issues for our kids from headaches to difficulty concentrating and even asthma. The requirements for sanitizing and disinfecting are using products that are full of toxic ingredients. I know as I've been traveling this summer, there have been places that I got an instant headache, sneezing, and some places I had so much trouble breathing I had to leave. Here are some great options to help you make safer choices for you and your family.
1.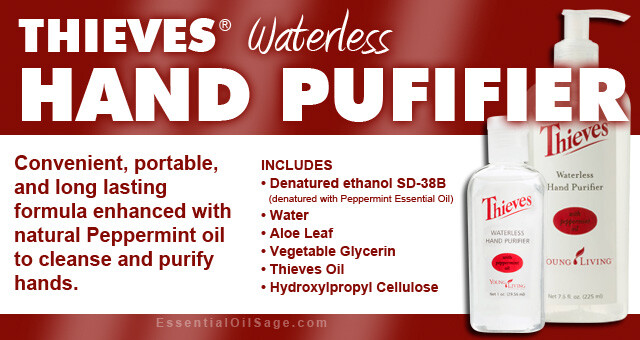 Thieves Waterless Hand Sanitizer- comes in 2 different sizes giving kids a great option to carry in their backpack. The small sizes come individually or in a 3-pack. I purchase just one of these and then use the large size to refill those. I carry one in my purse, in my car and have and extra!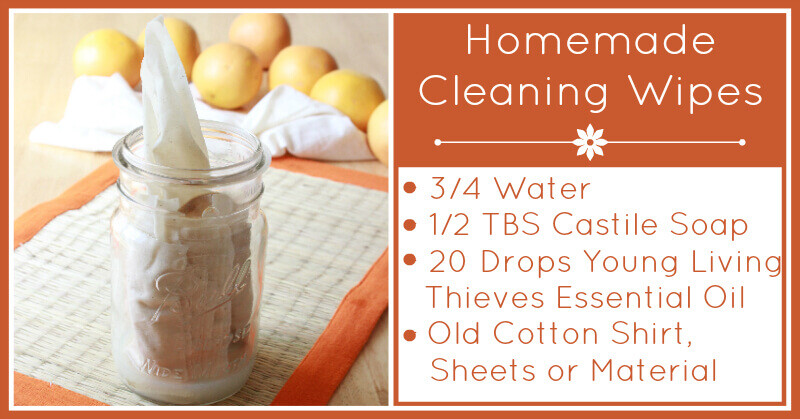 2. I found some schools were requiring wipes. Check out this great recipe to make your own. For taking to school, you can use a roll of paper towels and cut them in half. Now you have 2 batches. I like to use an empty gallon ice cream container to store these in. There are also great options on amazon for containers too!
One tool I love to use is a FREE application you can download on your phone called, Think Dirty. You either type in the item or scan it, and it gives you a safety rating. Not only does it give you the safety rating, but if you click on the ingredients, it will tell you why it uses that rating. Such a great application to learn about the ingredients in our products! My rule of thumb is to use only products with a 3 or less rating.
If you are not already a member of Young Living, you can order the Thieves kit, which I'm showing below by clicking directly on the picture: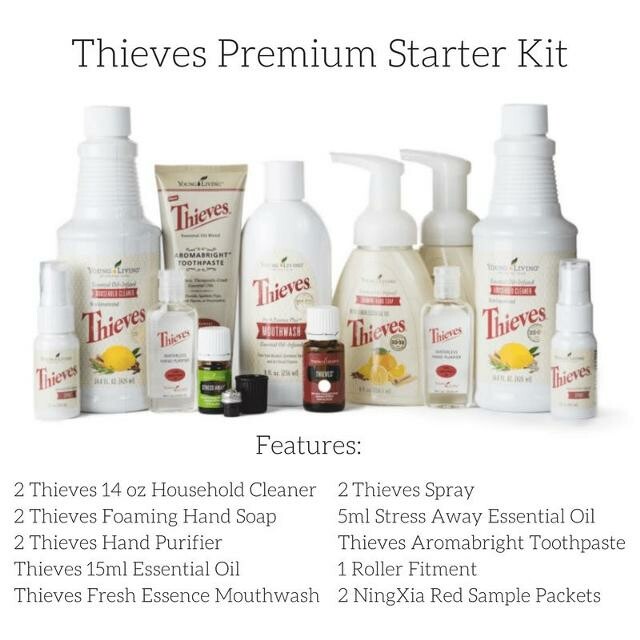 ---
Have you had a chance to listen to the podcast episodes this week? Monday, we featured Petia Kolibova. She is a women's transformation coach helping women who have been pushed down and are playing small! We discussed:
toxic relationships
unhealed childhood trauma
limiting beliefs
internal blocks
developing a relationship with money
You can check out the full episode here:
Thursday's episode was the ever amazing Suzanne Johnson. We are keeping the money topic upfront and center! She is a Ramsey Preferred Coach helping individuals, couples and families develop good financial habits to provide a stable future and care-free life!
Are you tired of living paycheck to paycheck?
Wondering how are you going to retire?
How are you ever going to get out of debt?
Just tired of the money cloud weighing over your life, your marriage, and your family?
Check out the episode here:
---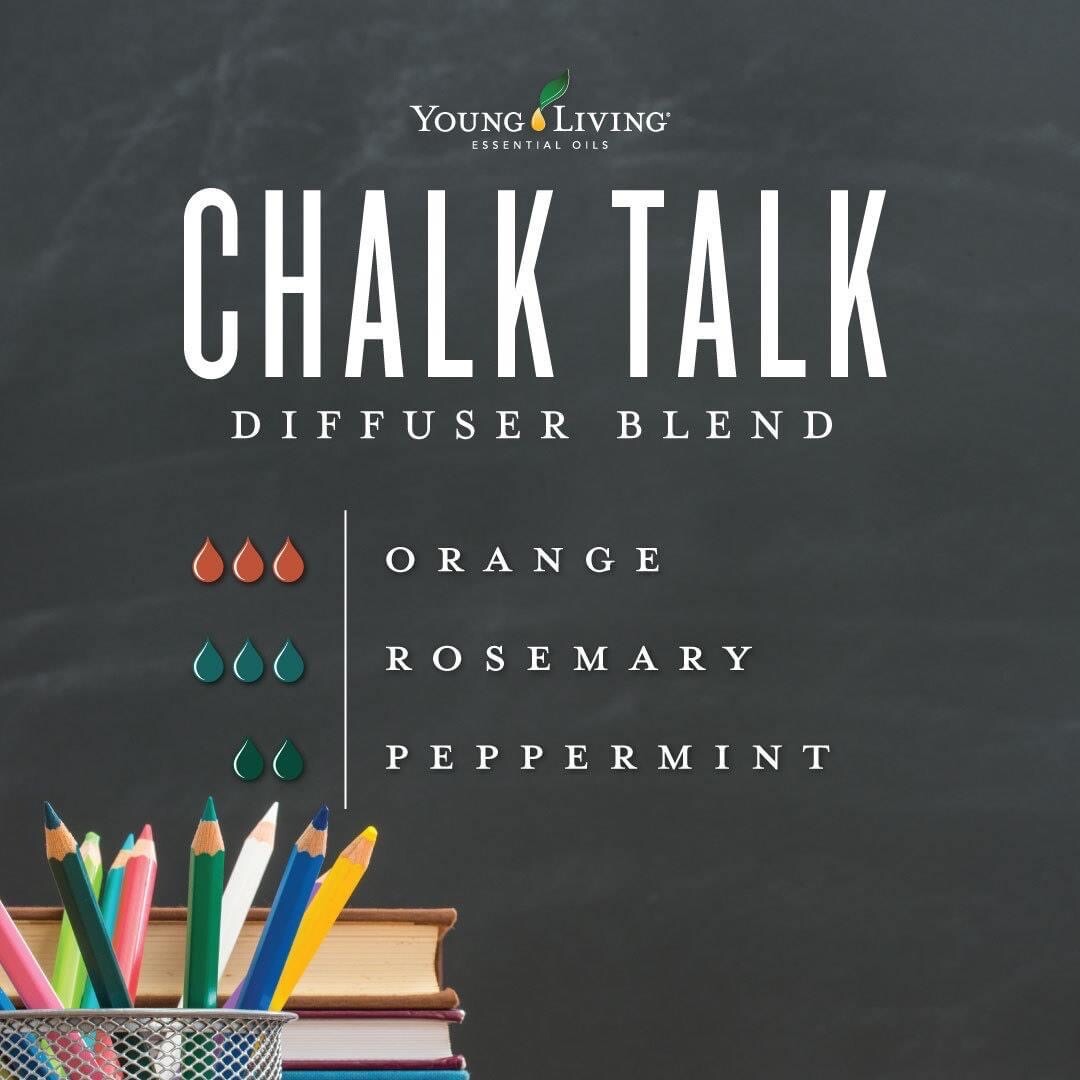 This week's diffuser blend brings the aromatic qualities of each of these oils to truly create an environment for focus and concentration!
Orange brings peace and happiness to the mind and body and joy to the heart.
Rosemary stimulates memory and opens the conscious mind.
Peppermint is purifying and stimulating to the conscious mind. In fact, a research study was done found that students increased mental accuracy by up to 28% by inhaling peppermint essential oil.
---
Join our community on Facebook, where we are sharing tips, training, and tools on living a toxin-free lifestyle.
I'm so excited to announce that the print version of my best-selling book is now available. This is your go-to resource for knowing what you want to avoid so you can restore your health. I feature 6 women sharing their incredible stories of overcoming multiple chronic diseases by removing toxins from their lives!
You can purchase your copy now by clicking the picture: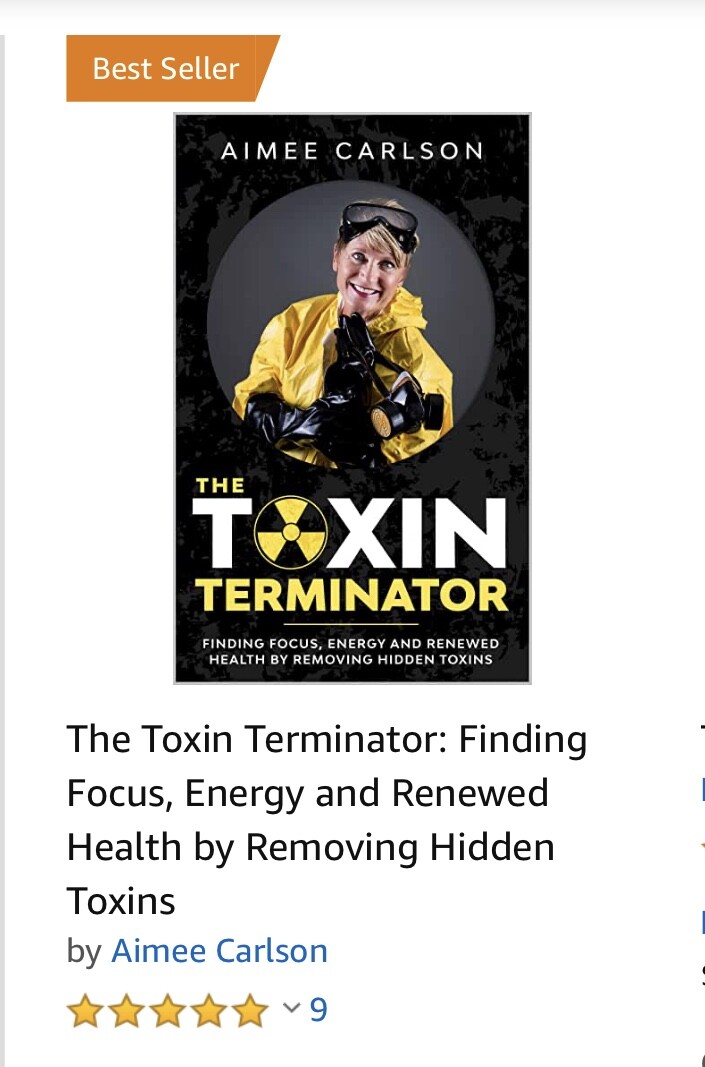 And as always, I'm here to help you navigate this toxin-free lifestyle journey. If you have questions or are feeling stuck, schedule your FREE 10-minute call with me now:
SCHEDULE HERE
Abundant Blessings,
Aimee Carlson
The Toxin Terminator
CITRUS CBD OIL
With Nature's Ultra CBD and a splash of Grapefruit and Orange essential oils from Young Living, our Citrus CBD Oil is energizing and refreshing.
CALM CBD ROLL-ON
Calm CBD Roll-On from Nature's Ultra creates a peaceful environment that will help relax and quiet your mind. Infused with Young Living Essential Oils, Calm is perfect for when you're trying to wind down for the night.
CBD MUSCLE RUB
Soothe your tired muscles with CBD Muscle Rub! It takes the hot-and-cold sensation of menthol and gives it a boost with Nature's Ultra CBD and an array of Young Living essential oils: Camphor, Clove, Helichrysum, Lemon, Peppermint, Tea Tree, Wintergreen, and more. These ingredients work in perfect harmony to soothe your hard-working body.