May 11, 2020 04:58 PM Central
Aimee Carlson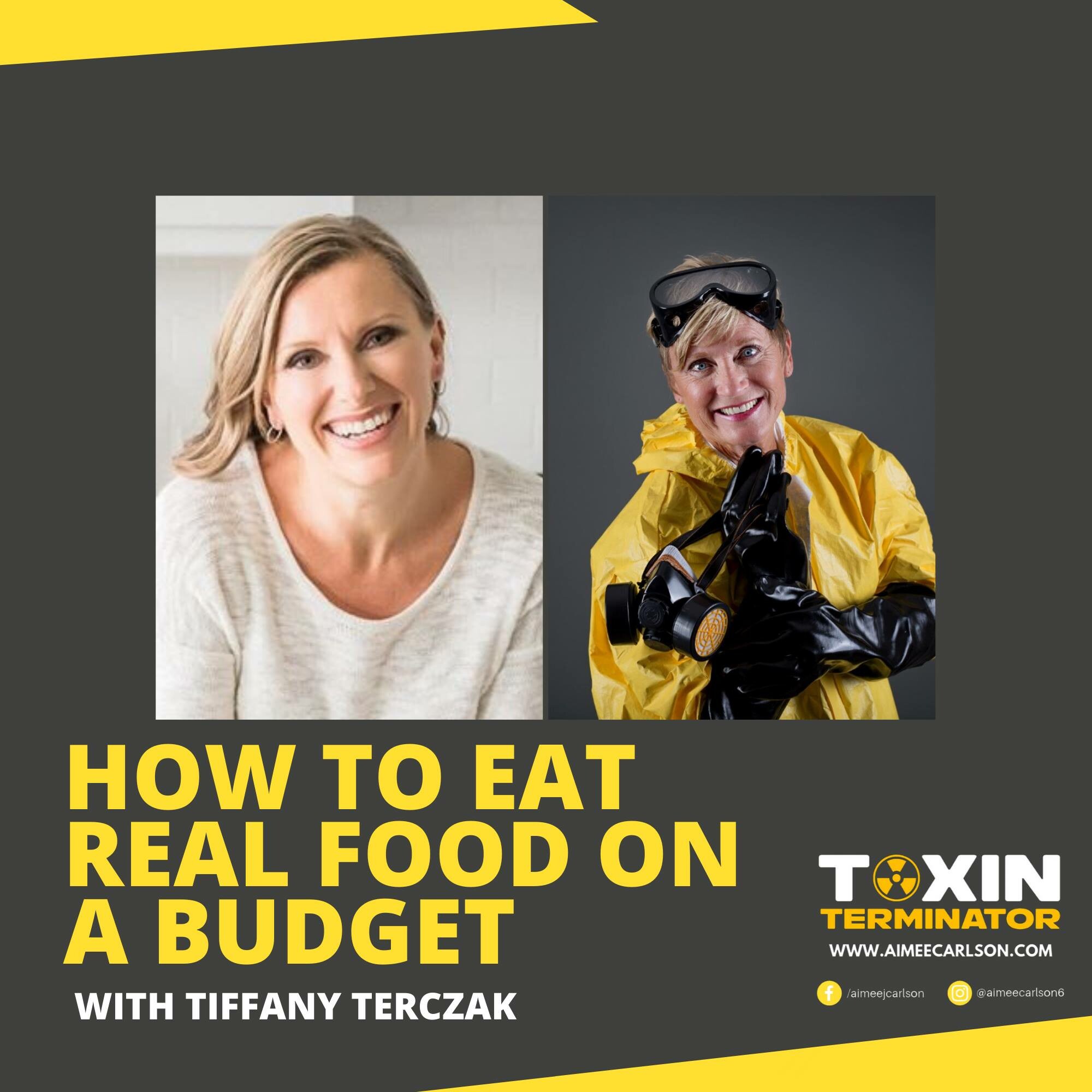 Tiffany Terczak joins us today on The Toxin Terminator! Creator of "Don't Waste The Crumbs", where she shares recipes, grocery budgeting, meal planning, and DIY Natural Living. She hosts Grocery Budget Bootcamp & 31 Day Challenge to Frugal Natural Living.
In this episode you will learn:
The 4 main pillars of eating real food on a real budget.

The 2 ingredients to avoid in your food.

Tiffany's top tips to save dollars.

How to afford organic produce.
Just click on the link below to listen in!! I learned so much from Tiffany on this episode and realized it is possible to eat clean healthy food AND stay within a budget. In fact, her family of 4 spends under $600 each month on their grocery bill. She's also sharing how they were completely debt free in just 2 years!
---
---
One of the biggest frustrations I hear from so many people is they don't know where to start or how to get started, when it comes to removing toxins from their lives. I have developed the Five Pillars of Living a Toxin Free Lifestyle and I share about this lifestyle in my Facebook Group as well as bringing in experts to share their knowledge with you LIVE each and every week!! This week you'll be hearing from my friend Belldon Colme, a metabolic cellular biologist, who has helped thousands learn the secret to getting the weight off and keeping it off for good! And next week, I have another friend of mine, Vincent Esposito, who is a chiropractor and has a masters in nutrition and host of his own podcast "The Art Of Eating Podcast". He will be sharing new classes that he is offering that will help you make meals that not only are good for you, but taste great too! He sees in his practice how his clients that make these dietary changes are doing much better than those who don't! He will be showing us how to incorporate simple yet effective principles to help get you well.
AND, as a new bonus, you can submit your questions for my expert guests that will be asked during their live time in the group!! Watch for the Monday videos and join us
HERE.
I appreciate you being on this journey with me! Please let me know if you have questions I can help with!
CITRUS CBD OIL
With Nature's Ultra CBD and a splash of Grapefruit and Orange essential oils from Young Living, our Citrus CBD Oil is energizing and refreshing.
CALM CBD ROLL-ON
Calm CBD Roll-On from Nature's Ultra creates a peaceful environment that will help relax and quiet your mind. Infused with Young Living Essential Oils, Calm is perfect for when you're trying to wind down for the night.
CBD MUSCLE RUB
Soothe your tired muscles with CBD Muscle Rub! It takes the hot-and-cold sensation of menthol and gives it a boost with Nature's Ultra CBD and an array of Young Living essential oils: Camphor, Clove, Helichrysum, Lemon, Peppermint, Tea Tree, Wintergreen, and more. These ingredients work in perfect harmony to soothe your hard-working body.