04/20/2020 08:00 AM Central
Aimee Carlson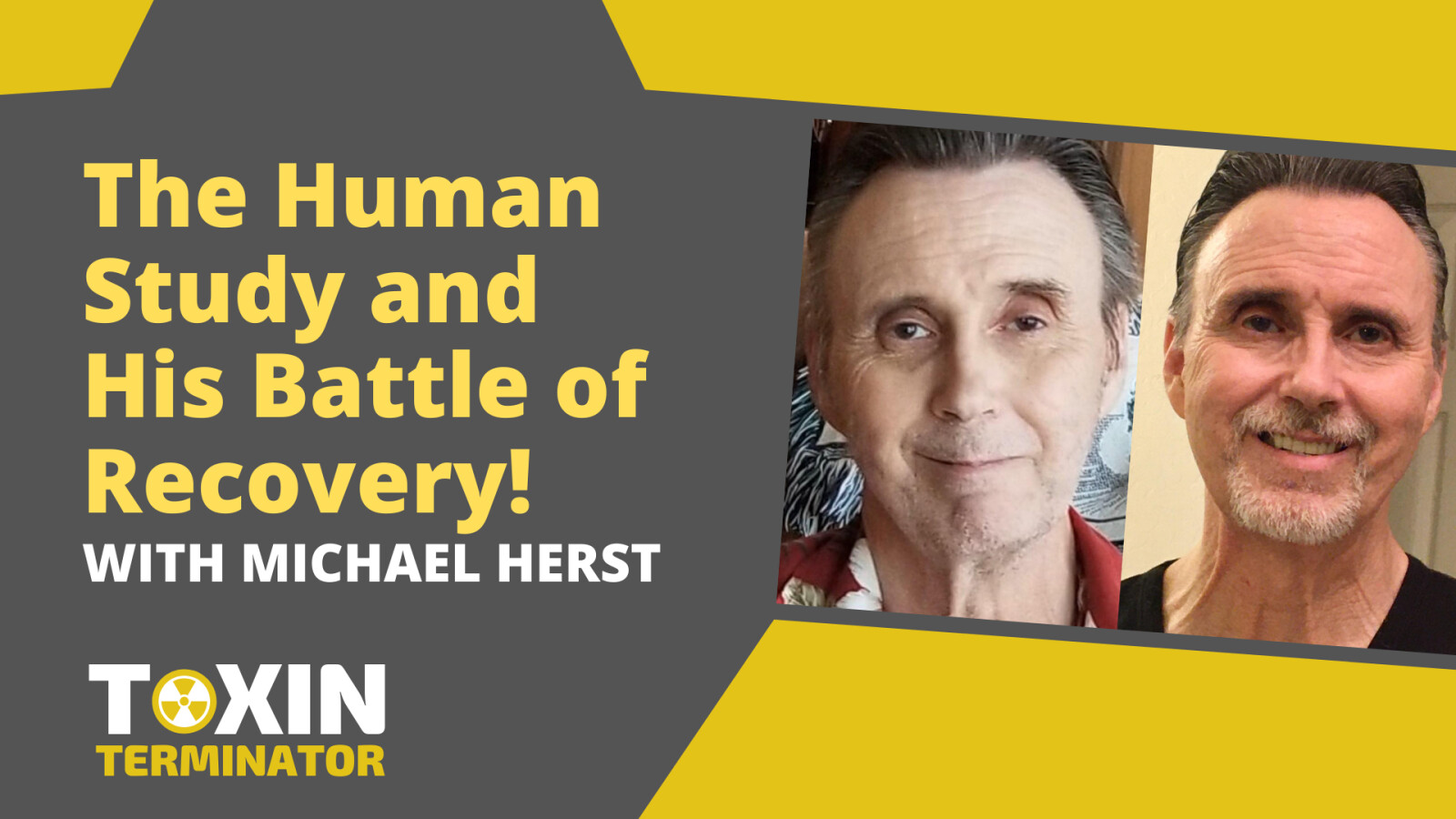 Our guest on today's episode of The Toxin Terminator Podcast is Michael Herst. He is a retired police sergeant who was injured in the line of duty, the producer and host of the One More Thing Before You Go podcast, a father to two beautiful girls, a husband, and a brother.
Join us as Michael talks with us about his battle with rheumatoid arthritis brought on by a job related injury, how he came back from that injury, and the things he attributes to his recovery.

Find out about:
· What rheumatoid arthritis is
· The potential outside factors that can cause/activate rheumatoid arthritis
· Living a clean life
· The benefits of eastern medicine
· Humera and its negative effects
· A regimen/protocol of best practices to living a clean life and aid the healing process
· How painkillers/narcotics can effect the healing process
· Tips to help your mental health through a switch to healthier/cleaner living
Quotes:
"I was diagnosed by five different doctors to be in a wheelchair for the rest of my life."
"It's your body, so you have to have chemistry with the person who's poking and prodding your body."
"If you choose this path you need to take it gently, you need to take it slowly, and you need to have some patience."
"I wholeheartedly believe that my vegan diet, taking the right herbs, taking the right herbal combinations, are what contributed to my healing up so quickly."
"The first step to failure is the one you never take."
Important Links and Mentions:
· https://beforeyougopodcast.com/
Connect with me!
Disclosure: Some of the links in this post are affiliate links and if you go through them to make a purchase I will earn a commission at no cost to you. Keep in mind that I link these companies and their products because of their quality and not because of the commission I receive from your purchases. The decision is yours, and whether or not you decide to buy something is completely up to you.
CITRUS CBD OIL
With Nature's Ultra CBD and a splash of Grapefruit and Orange essential oils from Young Living, our Citrus CBD Oil is energizing and refreshing.
CALM CBD ROLL-ON
Calm CBD Roll-On from Nature's Ultra creates a peaceful environment that will help relax and quiet your mind. Infused with Young Living Essential Oils, Calm is perfect for when you're trying to wind down for the night.
CBD MUSCLE RUB
Soothe your tired muscles with CBD Muscle Rub! It takes the hot-and-cold sensation of menthol and gives it a boost with Nature's Ultra CBD and an array of Young Living essential oils: Camphor, Clove, Helichrysum, Lemon, Peppermint, Tea Tree, Wintergreen, and more. These ingredients work in perfect harmony to soothe your hard-working body.