04/06/2020 08:00 AM Central
Aimee Carlson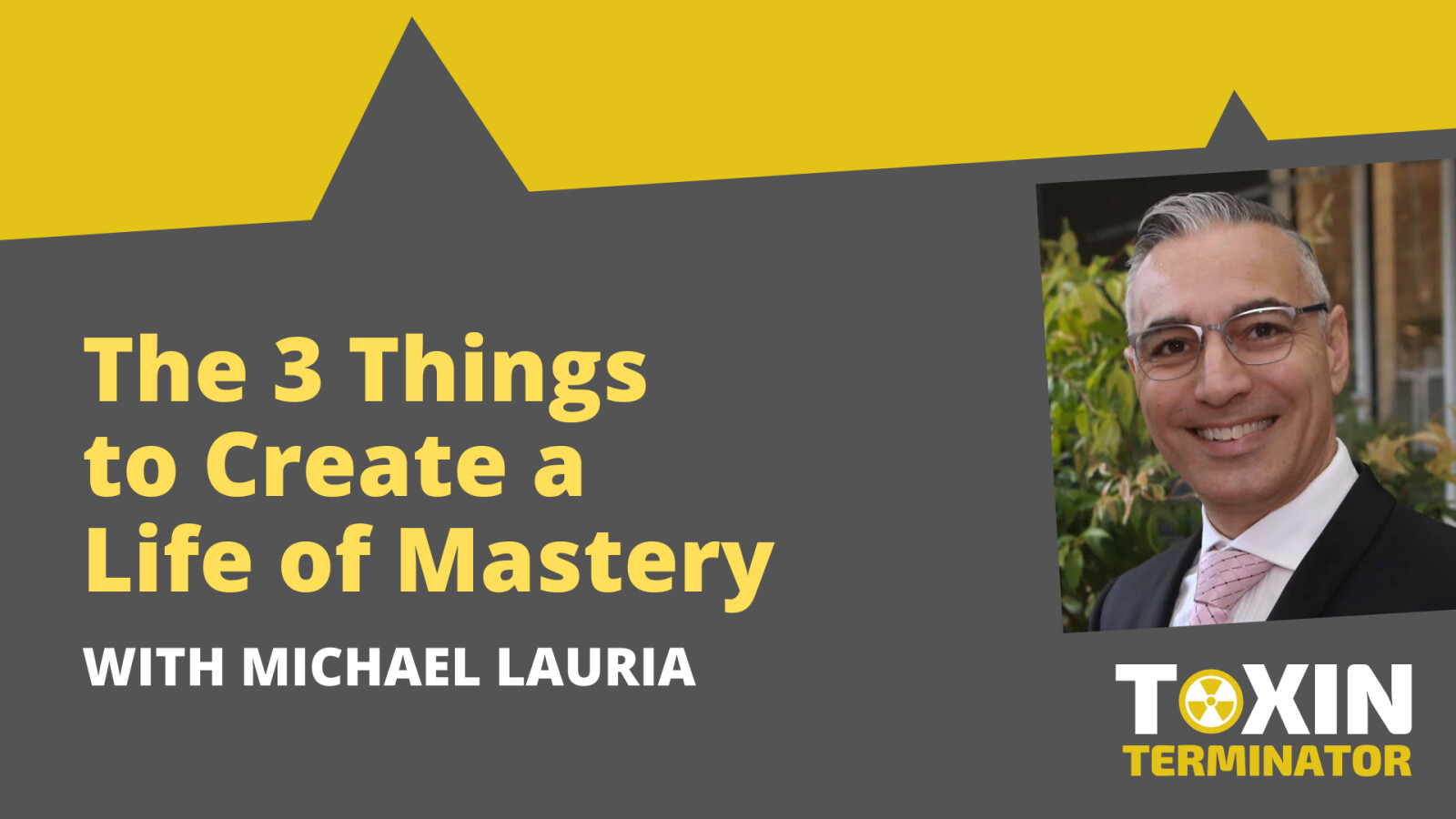 Today's guest is Michael Lauria, the leading expert helping men achieve a life of mastery with over 15 years in the coaching and counselling world. He has been featured internationally on podcasts and radio shows. He's been featured in articles for Coach Magazine in the UK, and is a best selling author of the book "Forging Excalibur: Rediscover Your Masculinity".
Join us as Michael talks all about masculinity, neuroplasticity, and breaks down 3 things to create a life of mastery.
Find out about:
· Masculinity in today's world
· 3 things to create a life of mastery
◦ Being deeply connected with a set of core values
◦ Having a well defined purpose
◦ Having a sense of contribution
· The importance of responsibility and the concept of taking "100% ultimate responsibility"
· What neuroplasticity is and how it can help us
· Reality and how our perceptions of reality can differ
· Toxic masculinity: what it is, where it came from, and how it affects us
· The new Forging Excalibur 12-month program
Quotes:
"There's a big question mark over masculinity and what it means to be a man in this day and age."
"Is your job, the work you do day in and day out? How is it improving humanity?"
"Is my definition of success in alignment with my core values? That's really the question."
"If there's a thought pattern that doesn't serve you? Stop using it, and then you will lose it over time."
"The message that this sends to men, and just as importantly boys, is that there are attributes, characteristics, and virtues of you that are toxic."
Important Links and Mentions:
· https://www.amazon.com/Forging-Excalibur-Rediscover-Your-Masculinity-ebook/dp/B07QVLRRQS
· http://michaellauriacoaching.com
· https://www.instagram.com/michaellauriacoaching/?hl=en
· https://www.facebook.com/michaellauriacoaching/
· https://www.linkedin.com/in/michael-lauria1/
Connect with me!
Disclosure: Some of the links in this post are affiliate links and if you go through them to make a purchase I will earn a commission at no cost to you. Keep in mind that I link these companies and their products because of their quality and not because of the commission I receive from your purchases. The decision is yours, and whether or not you decide to buy something is completely up to you.
As we discuss recharging our bodies, I have to tell you that using these two essential oils have been a lifesaver for my adrenals!! I find nutmeg to irritate my skin on it's own, so I use a bit of coconut oil. Apply 1-2 drops of
NUTMEG
over adrenals (found on mid back just about an inch on either side of your spine) first thing in the morning. I then apply a drop of
ENDOFLEX
over my thyroid and a drop or two over my adrenals as well! Check out the picture below. The adrenal glands are the yellow on top of the kidneys. Need to get some of these oils?
CLICK HERE TO GET STARTED