03/02/2020 08:00 AM Central
Aimee Carlson
Today on the Toxin Terminator, we are joined by Dr. Carolyn Ross. She is a physician, the former head of the Eating Disorders Program and the Integrative Medicine Department at the world-renowned Sierra Tucson treatment center, a nationally known speaker, an author, and an expert in the field of integrated medicine. She is also the CEO and instructor of a 12-week online program called the Anchor Program.
Join us as Dr. Ross shares her own stories about her life experience in dealing with mental issues, disorders, and addictions.
Find out about:
· Addictions and various disorders
· Problems with the system in place surrounding addictions and disorders and alternatives to it
· The five levels of recovery:
◦ Superficial behaviour
◦ Emotional soup
◦ Core beliefs
◦ Body connection
◦ Soul satisfaction
· Guidance and allowing yourself to heal
· Guided meditation
Quotes:
"It's like background noise: we don't notice it but it's constantly effecting us."
"When you have emotions, all of that comes of the body."
"And that is the deepest form of recovery you can have when you have that hook into life."
"When your life becomes more important and more interesting to you than your eating disorder or your addiction, then you will fully be in recovery."
"The very foods they crave are the ones they are most sensitive to."
Important Links and Mentions:
· https://www.amazon.com/s?i=stripbooks&rh=p_27%3ACarolyn+Coker+Ross+MD++MPH&s=relevancerank&text=Carolyn+Coker+Ross+MD++MPH&ref=dp_byline_sr_book_1
· https://www.anchorprogram.com/
Connect with me!
---
Disclosure: Some of the links in this post are affiliate links and if you go through them to make a purchase I will earn a commission at no cost to you. Keep in mind that I link these companies and their products because of their quality and not because of the commission I receive from your purchases. The decision is yours, and whether or not you decide to buy something is completely up to you.
01/27/2020 08:00 AM Central
Aimee Carlson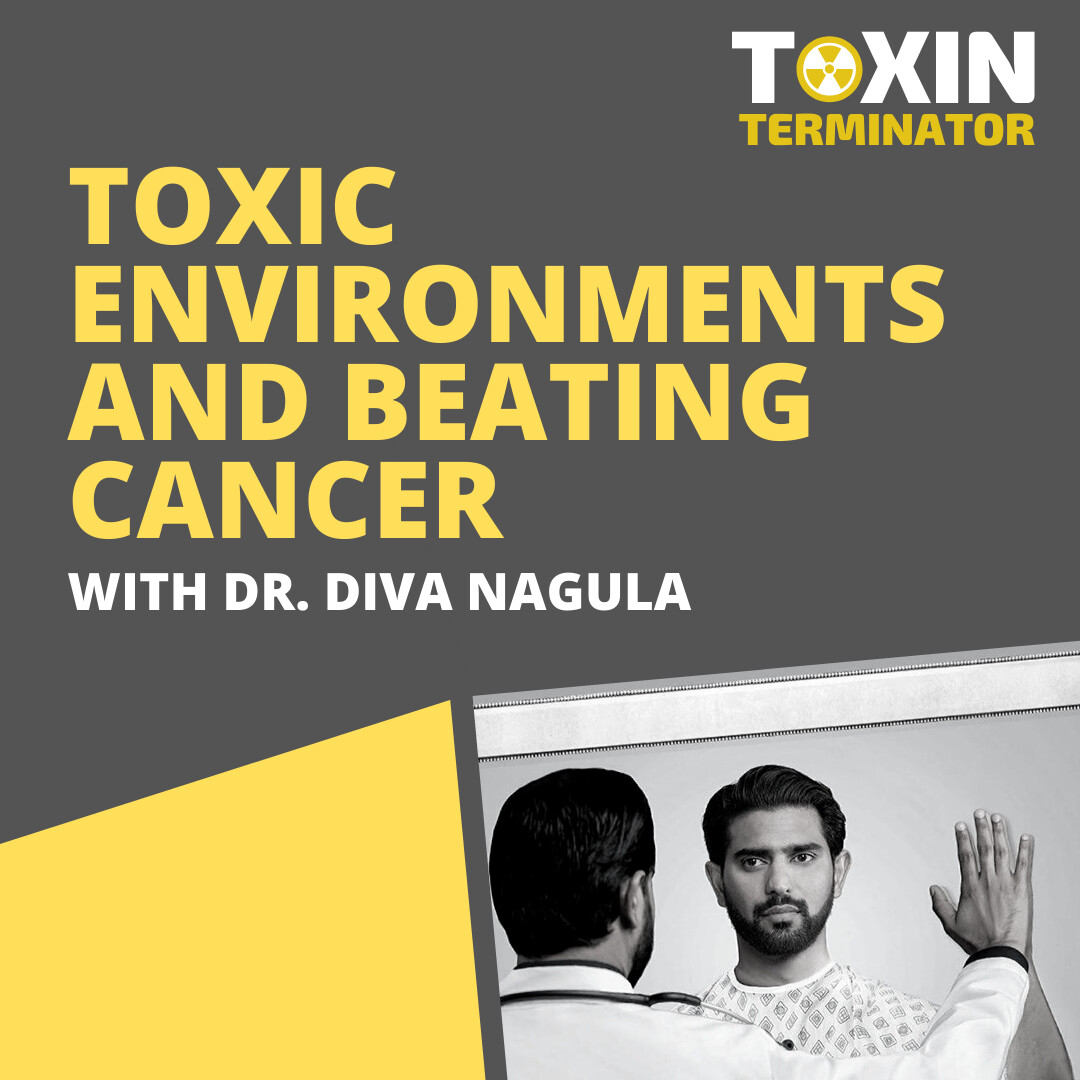 My guest on this episode of The Toxin Terminator podcast is Dr. Diva Nagula. He is a board-certified physician and has studied extensively in integrative and functional medicine.
Tune in Dr. Nagula talks about how his drive for recognition and acceptance created a lifestyle that lead him to be diagnosed with stage 4 Non-Hodgkins Lymphona. Both in this podcast and in his new book, From Doctor to Patient, Dr. Nagula talks about his journey openly and honestly. He explains how it ultimately led him toward living and advocating for the path of holistic wellness that includes body, mind, and spirit to not only heal but prevent disease.
Find out about:
How some habits related to the entrepreneurial mindset can contribute to health issues.

Why you should pay attention to the toxins in your home environment.

The benefits of living an anti-inflammatory lifestyle.

What to pay attention to in your body.

The importance of having a community to lean on.
Quotes:
"The easiest change that we can implement is changing our diet."
"Anything that is not natural has a tendency to be toxic to our bodies."
"To reduce all these issues, we have to reduce inflammation."
"You can empower yourself with being more aware of your body."
"It all starts with the gut."
"Being alone is a risk factor for mortality, more so than smoking and alcohol."
Important Links & Mentions
Connect with me!